Is Photography a Good Side Hustle? | 4 Reasons Why Photo Booths Are Better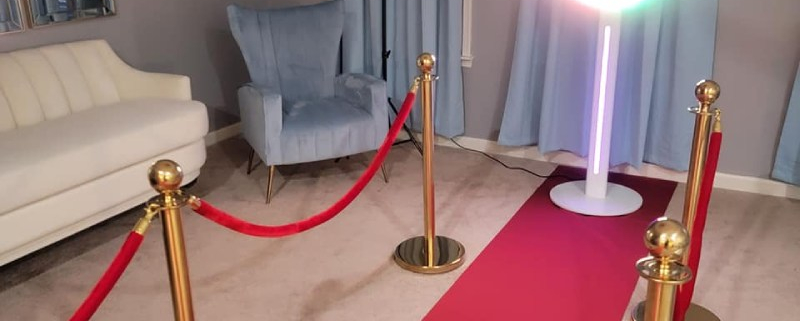 A side hustle can be a great way to earn some additional income, explore your passions, and expand your professional network. And today, there's more business opportunities than ever that you can do in your free time.
One popular side hustle for creatives is photography. With a good eye and the right equipment you can run a successful small business on the side. However, starting your own photo booth company is a better, more attainable alternative you may not realize exists!
Read on to learn more about why a photo booth side hustle is one of the best investments you can make.
4 Reasons to Start a Photo Booth Business
There's no denying that people love photos. From capturing meaningful moments on special days to snapping high-quality candids, photographs – whether digital or print – will always be in demand.
That's why many people think photography is the perfect side hustle. But an easier way to capture fun memories with high-quality photos exists. Here are a handful of reasons to start a photo booth side business instead!
1. Fewer Tech Skills Are Needed
Starting a photography business is easier said than done. To snap the best shots, you don't only need an for photography but also a range of expensive equipment spanning from DSLR cameras and flashbulbs to computer software and editing skills. Many people spend years perfecting their photography and editing skills in the industry.
On the other hand, running a successful photo booth business doesn't require nearly as many tech skills or equipment. In fact, many business owners can start with no photo booth experience! That's because photo booths operate pretty independently and customers can easily snap their own pictures.
While there are certainly things to consider when starting a photo booth side business, all it takes is dedication and a solid business plan to get started. If you're new to photo booth rentals, you can maximize your profitability by investing in booths that are easy to set up with intuitive photo booth software included.
2. Low Start Up Costs
Photo booth business owners will tell you that the low start up costs are a major advantage of this side hustle. There's no need to hire employees, rent an office, purchase and store inventory, or pay a franchise fee. All you need is a high-quality photo booth and a strong business plan for success.
There are very few business opportunities where you can get set up quickly and run your operations with minimal expenses, but a photo booth business is one of them. Plus, there are many photo booths to choose from so you're sure to find one to meet your needs and budget.
Essentially, you can begin your photo booth side business with a few thousand dollars. You don't need to purchase extras like a green screen or lighting, but investing in custom backdrops and props along with ink and paper can be a good idea.
3. Profitability
If you're wondering if a photo booth business is profitable, the answer is a resounding yes! Year after year, the demand for photo booth rentals continues to grow. By some estimates, the industry is expected to double in size from $336.1 million in 2019 to $730.6 million in 2026.
Due to the demand and low start up costs, you can begin seeing a return on your investment after your first event! From there, the sky's the limit for your photo booth side business can grow.
4. Plenty of Opportunities
Finally, we can't overlook how many opportunities there are in the industry. While photography usually requires finding a certain niche (i.e. wedding photography, portraits, etc.), photo booth rentals are always in demand.
While you can always find your niche, it's a good idea to cast a wide net when starting a photo booth side business. Advertise your services on social media and on business cards to start building a customer base across different events.
Some events that use photo booth include:
Weddings
Corporate events
Birthdays and parties
Retail openings
Nightclub promotions
School events
And with so much demand, it's still possible to make your photo booth side hustle stand out against the rest.
How to Start a Photo Booth Business
As you can see, starting a photo booth business can be a more attainable and profitable side hustle in the long term when compared to traditional photography. If you're ready to start your photo booth side business, we have some tips that can help.
Photo Booth Business Checklist
Use this handy checklist to get your photo booth side hustle off the ground.
Your business plan is the foundation of your operations. It should include information on the equipment, start-up costs, marketing strategy, and target market. This plan also ensures you remain on budget.
Your equipment is equally important. Find a photo booth for sale that meets your business needs. If you're just starting out, a portable, easy-to-use model like the Astro Model or The Cloee Ring Light Photo Booth is ideal and comes with everything you need to get started.
Your digital assets are just as essential as your equipment. Make sure you have a professional email address, documents, and marketing materials all in one place and ready to be used. Keep these assets organized to help your business operate smoothly.
Your online presence is a must to attract customers. Google My Business (GMB) is a free and easy-to-use tool to help manage your online presence and promote your photo booth rentals across platforms.
Your sales pitch will help you seal the deal. Know how to explain your business and the value of your services and equipment so you can attract customers and grow your network.
Ready to start your photo booth side business? At Photo Booth International, we not only offer a variety of high-quality photo booths for sale, but we also help entrepreneurs start a business with our products and expert insight.
Get in touch with the team today to learn more.