Welcome to Photo Booth International
Photo Booth International is a photo booth manufacturing company based in Dallas, TX.
After servicing hundreds of satisfied clients, we noticed an increase in guests asking where one may acquire their own photo booth. One year later, Photo Booth International was founded. Since then, we've expanded our product knowledge and customer support to meet the needs of our ever-growing portfolio of customers. If you're looking for a realistic turnkey-based business opportunity, look no further. We have what you're looking for.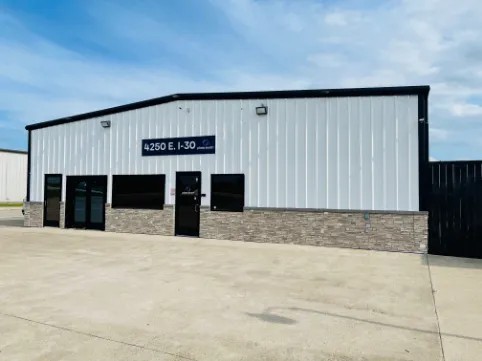 Our customer satisfaction goes hand-in-hand with our devotion to our clientele. Our photo booths are constructed of durable yet elegant materials, which gives it a very professional appearance. We use state-of-the-art equipment so your photos will always look their sharpest and brightest. To top it off, there are no additional fees for our American-based tech support.
We are committed to providing affordable and quality-built photo booths that will drive clients to your business. 
Our illustrious founder, Josh Pather, boasts a decade of rich and influential experience in the industry. His entrepreneurial journey started modestly but with unshakeable conviction. With a mere $500, an inkjet printer, and a dream powered by sheer determination, Josh set forth on an incredible journey of self-made success.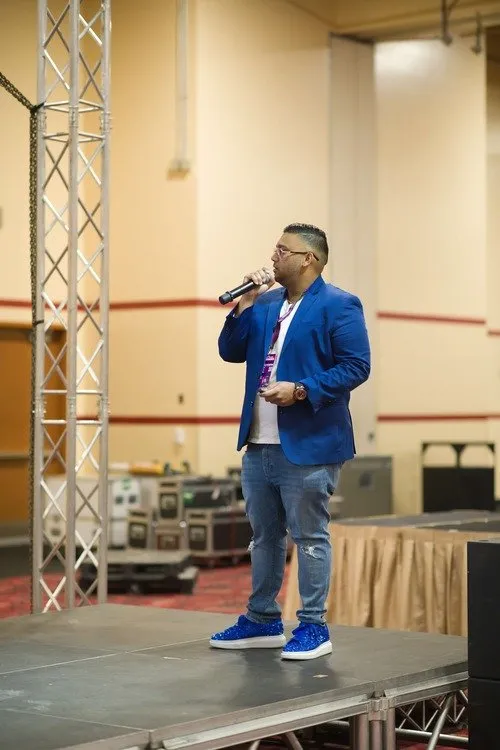 Raised in the bustling city of Dallas, Texas, Josh was initially immersed in the event rental business. His resilience and innovative thinking drove him to achieve unprecedented heights. At the pinnacle of his rental venture, he was orchestrating services for over 800 events a year – a testament to his dedication and hard work.
Embarking on a new venture, Josh turned his attention to the exciting world of photo booths, founding Photo Booth International. His vision was not merely to create a product, but to innovate and elevate the photo booth experience.
When purchasing a photo booth from Photo Booth International, customers can rest assured they are investing in a truly state-of-the-art product. Our booths are meticulously engineered from the ground up. Josh's hands-on approach guarantees that each unit is crafted to the highest quality standards, ensuring reliability and an unforgettable user experience.
Under Josh Pather's expert guidance and innovative mindset, Photo Booth International is more than a product – it is a commitment to excellence. Our focus is not only on delivering superior photo booths but also on fostering a strong customer relationship built on trust, quality, and unwavering support.
We are passionate about helping people who have a vision but no business yet. We will help them by providing the tools, community and knowledge they need to jumpstart their photo booth business. We want to fastrack their success to unleash their potential. We know we have achieved this when they are able to successfully start and sustain their own profitable photo booth business.
OVER COMMUNICATION
WHY: Most problems come from not enough communication. This includes issues within the team and issues with customers. It is our duty to over-communicate clearly and often. Across all channels like call, text, email, hand written letter.
5-STAR EXPERIENCE FOR OUR CUSTOMERS
WHY: We want our customers to feel like they are making the right choice by choosing us for their new photo booth. They are investing in a brand new business and we want to make the experience is seamless and pleasant as possible from beginning to end so that they become raving fans.
ASSUME RESPONSIBILITY
WHY: When a scenario or issue arises, it's important for you to assume responsibility to ensure the customer/issue is taken care of instead of assuming someone else will take care of it. When nobody takes responsibility, it leads to a huge issue for the company.
BEING OMNIPRESENT
WHY: We can't achieve our mission to help new entrepreneurs start a successful business if we don't consistently talk about our business on every platform available.
PUSH EACH OTHER FOR EXCELLENCE
WHY: Holding each other accountable is the only way we can move towards our mission. When we let off the gas, we are letting down many of the people that we are supposed to help.
NO TUNNEL VISION
WHY: If you are only focused on what you think YOUR job tasks are, things will get missed. PBI is a rapid growing company that requires the entire team to step up when needed. Understand how your job affects your part of the mission and also how it affects the entire mission.
SHOW ME DON'T TELL ME
WHY: When you approach your job with show me don't tell me, you are holding yourself and your team accountable. Things can get lost in translation so it is imperative to always ask customers AND team to show you what they are referring to or working on instead of telling you.
We take pride in the photo booths we sell and are committed to making sure everyone, from our customers to yours, is taken care of from beginning to end. Because our photo booths are created with higher quality materials, they look more professional, giving you the appearance you want when attending events like weddings and corporate parties. Fully loaded with professional equipment, your photo booth photos will always be lab quality. And, if you ever need tech support, we're here to help at no additional cost.
FREE LIFETIME U.S. BASED TECH SUPPORT WITH EVERY PURCHASE
When you work with Photo Booth International, you are ensuring that you are working with the industry's best.
100% Customer Satisfaction

Industry Expertise

Durable Materials

Professional Design

Quality Equipment

No Hidden Charges
OUR EXCLUSIVE FEATURES WILL HELP YOUR PHOTO BOOTH BUSINESS GET ON THE FAST TRACK TO SUCCESS
Facebook Advertising
Want to learn how you can advertise directly on Facebook to women in your area who are looking for a photo booth for their wedding? We'll teach you how!
Google Advertising
We will show you how to bring highly qualified traffic directly to your website so that you don't waste thousand of dollars in marketing strategies that don't convert.
Business Contracts
Just copy and paste your business name into our pre-written contracts and terms to save time and money. No stress. No worry. We've got you covered.
Email Auto Responders
We will give you access to our proven email campaign so that you can automate communication and stay in touch with people who are interested in renting your photo booth.
Sales Training
Learn how to close deals and sell effectively with our industry tips and insider secrets. Our four years of experience selling photo booth rentals will help you fill your calendar (and your photo booths!)
Technical Support
Our U.S. based tech support is always here for you. Need something? Just give us a call at: 972-301-2930
Our Innovative Photo Booth Business Is Exactly What Your Business Has Been Missing
Whether you have a current business or are looking to start a brand new venture with a proven track record for success, Photo Booth International is your answer.
We offer:
Lifetime Tech Support

World Class Customer Service

Free Custom Website Design

Expert Business Advice

Unique Designs to Help You Stand Out

Private Access to Our Member Only Area

Cutting Edge Photo Booth Technology
Buy a Photo Booth Today!
Visit our Dallas Showroom, Your Photo Booth Business Is Ready. What Are You Waiting For?
Welcome to Photo Booth International
Based in Dallas, Texas, Photo Booth International was created to fill the need for the increased demand of photo booths at special events. Created by former service industry pros, Photo Booth International is the premier photo booth business, giving individuals and businesses an opportunity to provide incredible value to their audience and customers. We offer a realistic turnkey business opportunity that has a proven track record. Our tremendous product knowledge and outstanding customer service are just some of the reasons why we're an up and coming leader in the photo booth industry.
Ready to buy your own photo booth and start making money? Call us today!
Photo Booth International is a name you can trust when looking to start your photo booth business or add a photo booth to your current list of services. Here are ten reasons why people like you choose us over the competition:
We're real industry experts. Servicing over 500 events every year, we have created photo booths that understand what you really need in order to be successful in this competitive market.
We offer free lifetime tech support based in the United States. When you buy from Photo Booth International, you also buy access to our incredible tech support team. Because it's so important to your success, we don't outsource overseas. Just pick up the phone and we're ready to help with whatever you need.
We'll create you a professional website. Today, every business needs a website. That's why we will help you design a website that looks great and functions even better, converting visitors into leads. (*Must be subscribed to our hosting plan to receive this service*)
We will give you access to our exclusive members only area. Our member area is buzzing with our customers. By getting access to this exclusive area, you will get your hands on a wealth of information to help you get your business off the ground and primed for success.
We let you use our business contracts. Business contracts are expensive. And they can be confusing and time consuming. But, when you work with Photo Booth International, you get access to all of our professional business contracts. All you have to do is just add your company name.
Download our bootcamp success guide. The owner of Photo Booth International has created an incredible guide that is designed to help you optimize your photo booth business. In the guide, the owner reveals how he personally grew his photo booth business into a 6-figure business in less than 12 months.
Use the same photo booths Fortune 500 companies use. Photo Booth International's photo booths have been used by Fortune 500 companies like Facebook, American Express, ATT and Capital One.
Enjoy lifetime software updates. Stay one step ahead of the game thanks to our lifetime software updates. We've partnered with industry leading software manufacturers that will make sure all of your equipment gets the latest features before anyone else.
We don't charge franchise fees. We honestly want you to succeed. That's why we don't ever charge fees for our business advice or expertise. At the end of the day, we want you to be as successful as possible so that you continue to buy more of our photo booths. No hidden fees. No strings attached.
Our photo booths are a low risk investment. No other business can yield profits as high as the photo booth rental business. No employees, no office, no inventory is needed in order to get started. Plus, your photo booth purchase is a 100% tax write off. Unlike other photo booth businesses, we never charge royalties and we never make you commit to a contract.