Welcome to Photo Booth International
Photo Booth International is a photo booth sales company based in Dallas, TX. After servicing hundreds of events, we noticed an increase in guests asking where they can get their hands on their own photo booth. One year later Photo Booth International was founded and since then we have had tremendous growth in product knowledge and customer support. If you're looking for a turnkey realistic business opportunity, look no further. We have what you're looking for; so call us today to purchase a Photo Booth.
Our customer satisfaction goes hand in hand with our devotion to our clientele. Our photo booth is constructed of durable yet elegant materials, which gives it a very professional appearance. We use professional grade equipment, so your photos will always be lab quality. And to top it off, there are no additional charges for our tech support.
We are committed to provide a more affordable quality product!
Sign In To Access Pricing
We Have The Right Solution For You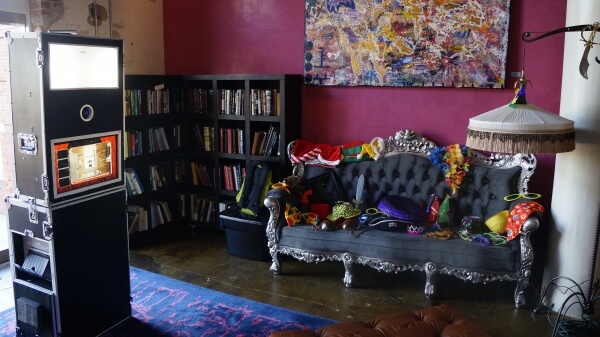 Friendly, Knowledgeable Staff Standing by!
Give us a call @
Be Your Own Boss & Buy a Photo Booth
---
Our revolutionary full package will keep your clients happy and your pockets full. After renting photo booths for over 3 years, we've perfected the full package and now have it for sale to the public.
With our new software (Upgrade), the booth will allow you to sell these and other services:

• Video Booth
• Slowmotion Video Booth
• Green Screen
• Social Media Photo Booth
• Animated GIF Booth
• And Much More
Our Photo Booth works with Canon DSLR, Canon Powershot or Web Cameras. Run it as a standard photo booth to print photos. Set it up as a Video Booth, Slow Motion Booth or Animated GIF Photo Booth. Shoot with Green Screen or Filters. Run it as a Twitter Wall. Create a retail photo booth to accept credit cards or cash. Create Surveys and upload everything to Social Media. Social Booth is the only photo booth software you need for any occasion. Buy a Photo Booth today!

FREE LIFETIME AMERICAN
TECH SUPPORT
Approved By The World's #1 Photo Printer Manufacturer
10 Reasons People Buy From Us
  Now Included With Your Purchase – Ipad Photo Booth Sharing APP
Curious on how you can advertise directly on Facebook to women across your city who are engaged and looking for a Photo Booth? We will teach you how!
Discover how to bring HIGHLY qualified traffic to your website without wasting thousands of dollars.
Copy and Paste your Business name into our pre-written contracts & terms of conditions to save you time, headache, and money!
Gain access to our proven email campaign to automate communication between you and people who are interested in your Photo Booth.
Nervous about booking events? Don't sweat it. We will teach you all of our tips & secrets on how to fill your calendar with events based on our 4 years of experience.
We are here for  you, Lifetime American Tech Support.  Phone: 855-474-6868