From Photographer to A Photo Booth Business Owner – Crystal's Journey With PBI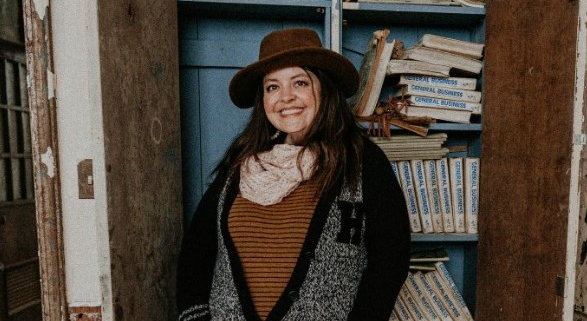 "Imagine your customer is your best friend—listen to their concerns, be a shoulder to lean on, and then shift the focus from what went wrong to how you can help make it right." 
– Rachel Hogue
At Photo Booth International, we take pride in attentively listening to our customers and providing them with high-quality photo booths, training material, and support that they can use to start and grow their photo-booth business and eventually transform their lives.
Our customers are indeed the stars of our show and the whole reason we do everything at PBI, i.e., to give them a chance to build their dream lives and fuel their entrepreneurial flame.
Keeping that in mind, we have decided to now feature our customers and their very own photo booth businesses, which they started through our products, resources, and help, on our blog. 
Today, we shed light on one of our very esteemed customers Crystal Hill and her photo booth journey. 
Introducing Crystal Hill
Crystal is a 43-year-old married woman from Lanett, Alabama. Today, she is a Photo Booth Business Owner and a photographer at Birds on a Wire Photography. 
She left her corporate job 15 months ago to pursue her love of people and her passion for telling their stories through photography. 
Crystal strives to capture the unique beauty of each person she meets and hopes that her photos will bring smiles to those who see them. 
Her ultimate goal is to use her talents to make the world a more beautiful place, one photograph at a time. So, it was only natural for her to expand her photography business into something even more inclusive and interactive, i.e., photo booths.
Crystal's Journey With PBI
Crystal has always loved photography. It is her passion.  When she learned about photo booths, she knew that was the business for her. And she was right! 
She researched the best photo booths on the market and decided to go with PBI. She was impressed with our products and the reviews we have online.
Despite facing some pushback from her family, she decided to overcome her hesitation and go all in. It was a challenge for her to do so as none of her family members were small business owners, so the fear of failure was overwhelming. 
But she overcame it all. And it proved to be worth it for her.
Within a few months, she had acquired The PBI Led Photo Booth from Photobooth International and was ready to start hosting events with her new venture, So Obsessed Luxury Photobooth. 
She conducted her first ever event on 9th July. 
She had done dozens of dry runs with the booth, making sure that every detail was perfect. But on the day of her first event, something went wrong – the LED lights went out. She tried fixing it herself, but it didn't work.
But she was determined never to give up. She gave her customers an incredible experience with her photo booth, despite having a minor setback. 
Her first event was eventually a success, and she learned a lot from her first experience.
She now has a very happy first client and three more prospects interested in her photo booth!
As the owner of a photo booth business, she loves seeing the happiness on everyone's face when they use her booth. Everyone from Kids to adults love it, from being able to sign their pics to choosing poses. 
She finds herself constantly grinning from ear to ear as she watches people have fun in her booth. It is truly the best part of her business, according to her.
Her Word Of Advice
We asked her for some tips for those of you who are also starting out in a photo booth business. And we got some golden nuggets we are sharing below:
Study hard.

Don't give up despite all your challenges. 

Don't let comparison steal your joy.

Be physically and mentally prepared to do this on your own if you can't find support. 

Prepare for hiccups, but don't let them deter you. 

Take extra of everything. Batteries for the keyboard. Extra media. Gaffers tape. Extra extension cords. 
But her top piece of advice for beginners is:
"You gotta be willing to sweat and put in the work. If you can't get family to help, pay a friend. That's what I did. "
We truly praise her for her grit, courage, and determination to go all in and take her photography business to the next level with Photo Booth International.
Crystal's Socials
To keep track of Crystal's journey and So Obsessed Luxury Photobooth, follow her venture at:
Instagram: @soobsessedPhotobooth