Collaboration With Tai Lopez & Knowledgesociety.com

Photo Booth International is proud to partner up with Tai Lopez's Knowledge Society. Josh Pather, President of Photo Booth International went to Beverly Hills, California to visit Tai's mansion and work on a special project.
This project is all about how to start a photo booth rental business. This is another amazing way to expand our market and show more people how a photo booth can change their life. As we all know opportunities are everywhere we just have to learn how to take action and take advantage of it. Take it from our man Tai Lopez who's businesses and social media strategies are absolutely incredible.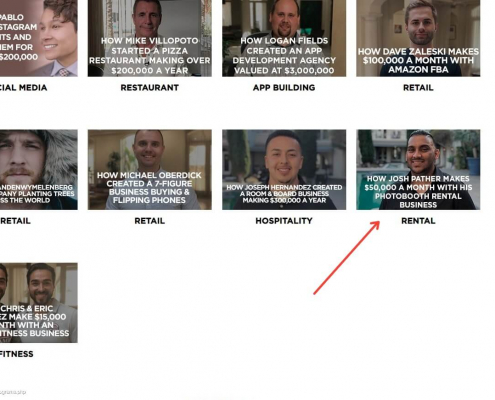 It's a privilege and a huge opportunity not only for our company but for the photo booth industry to collaborate with one of the most incredible mentors of this generation. We are very lucky to be able to shoot in his mansion and of course to get a glimpse of his epic garage and his multiple bookshelves where all the magic started on his YouTube venture. Josh spent the whole day there recording videos on how he was able to start his own photo booth rental business back in 2012.
We are very thrilled to launch this big project and to be able to share all of the best marketing strategies out there in a course. This is our guide to success, to more financial freedom and to a journey on how to build an empire just like Tai Lopez did.