Josh Pather Completes The Emerging Leaders Program
It is with great pleasure that we congratulate our CEO, Josh Pather on the completion of the Emerging Leaders program by SBA. Josh was admitted to the program which began April of this year. The program required weekly meetings in class and in mentor groups and yesterday we celebrated his graduation.
The program was led by Lin O'Neil, one of the most knowledgeable business consultants in DFW. Not only does she know what she is talking about but it is without a doubt that she truly cares about the success of entrepreneurs. Through this program, Josh was able to meet other local business owners and together they were able to grow as entrepreneurs. The curriculum demanded a lot of time, hard work and dedication from each student. SBA provides students with a full curriculum dedicated to learning how to run your business. From learning how to read P&L statements to learning about business loans to creating an updated growth plan. The information that this program provides is invaluable and we have already been able to apply several strategies to our own business.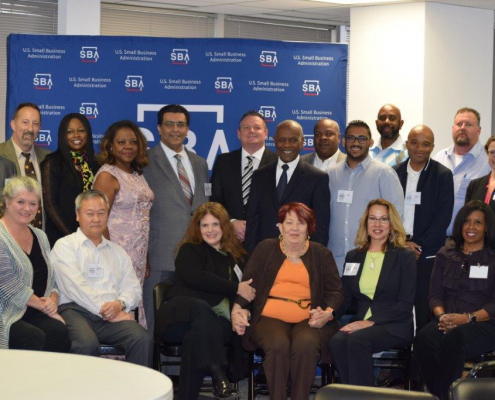 We wanted to share this accomplishment because we feel education is important. This part of a business is not talked about enough. The more you grow and learn, the more your business will too. This is the 3rd government funded entrepreneur program that Josh has been a part of and each time he walks away with something new. If you haven't already, Josh highly recommends you take advantage of such programs in your area. There are many free resources that State and National government agencies provide for entrepreneurs. Take advantage today!