Why Starting a Photo Booth Business is Better Than a Franchise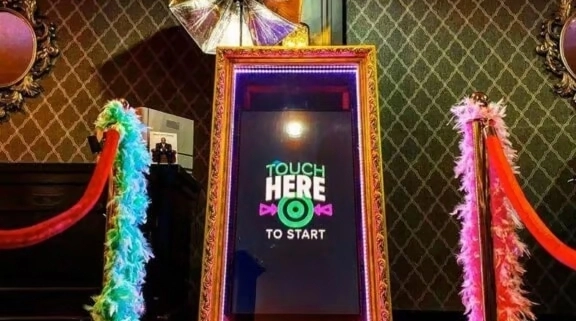 When you're looking for an opportunity to be your own boss, franchising can seem like a tempting option. A joint venture between a franchisor and a franchisee is a popular way for entrepreneurs to start a business, according to Investopedia. After all, you can immediately access an established company's brand name and customer base for your gain.
But, is starting a franchise business really all it's cracked up to be?
We'll let you in on a little secret; starting a photo booth business is actually more lucrative than franchising and gives you the most control over your business.
Read on to learn more about why starting a photo booth business is the way to go.
Starting a Photo Booth Business vs Owning a Franchise
Let's be clear, starting a business is never easy! No matter if you want to start a photo booth business or become a franchisee, there's work to be done.
However, when comparing the two, starting a photo booth business comes out on top.
Costs
Starting a business always comes with both upfront and running costs. According to data from the Franchise Business Review, the average franchise business will cost $150,000 to start. The franchise fee itself can cost between $25,000 to $50,000 on average depending on the type of business you're going to operate. For instance, retail and food franchise fees tend to be more than for a service business. 
Franchises also come with ongoing costs. Every franchise company charges ongoing fees for royalties, marketing and advertising, technology, and more. Clearly, you need to have a good amount of cash on hand to open a franchise.
On the other hand, starting a photo booth business comes with a fraction of the upfront costs and minimal running costs. The price to start a photo booth business varies based on the booth you choose and its capabilities. Once you have your equipment, there aren't many operating costs beyond paper and ink to print photos and gas to travel.
Once you have your photo booth, it's yours! There are NO ongoing fees and the minimal start-up costs pave the way for higher profits in a shorter period of time.
Creative Freedom
Part of the appeal of owning a franchise is the ability to be your own boss. But this isn't entirely true. HubSpot explains that as a franchisee you have to adhere to the company's existing rules, branding guidelines, and more. Essentially, there's little room for any creative freedom.
Franchisees aren't typically able to market their business or flex their creative muscle.
When you run a photo booth business, you're truly your own boss. You have the freedom to market your photo booth services in your own unique way across different channels like social media and more. It's your brand, and you own it and can add your unique flare to it!
Control
Speaking of control, it's important to know that as a franchisee you're still working for a franchise. While you may be your own boss, you don't have much individual control over things like marketing, products, hours of operation, or more. You can get the satisfaction of operating a team and getting to know your customers, but you can't make operational changes without consent from the franchiser.
This even comes down to your finances. All financial information is required to be shared with the franchiser, and they can make executive decisions based on this information that you may not always agree with. Essentially, you don't have much control over the important operations of your franchise location.
With a photo booth rental business, you're in complete control of your operations, including things like scheduling, holidays, and service offerings. If you want to only work on weekends or nights as a side hustle, you definitely can. You also have the flexibility to take time off when you need it.
Similarly, you can tailor your photo booth business to your interests and expertise. If you love wedding photography, you can cater your services to weddings. Or maybe you only want to travel to corporate events and conferences – it's truly up to you.
Support
Finally, we can't forget to mention the importance of having the right support as an entrepreneur.
As we established, franchises have strict rules for franchisees to follow. Ideally, franchisees should also receive support from the large corporation they're under and learn from experienced leaders. But that's not always the case.
Receiving support as a franchisee is hit or miss. You may be paired with a franchisor who will be by your side every step of the way, or you'll get someone who gives you a few words of advice and leaves you to your own devices. Not every franchisor offers support for new franchisees, and that can be detrimental to entrepreneurs.
At Photo Booth International, we know that helping entrepreneurs learn how to run a photo booth business is paramount to their success. We provide you with the tools and knowledge to help you get your business started and are always available to offer advice or technical support.
Our Photo Booth Sales University is a cutting-edge business, finance, sales, and marketing online training platform available to teach you strategies to grow your photo booth business. It's available via our mobile app so you can learn from anywhere on your own time.
No matter if you want to learn how to sell your services and market your business or need tips for how to grow your wealth, we provide the resources and training to help.
How to Start Your Photo Booth Business
Ready to become your own boss and start your photo booth business? We help entrepreneurs like yourself start a successful business with our selection of cutting-edge photo booths and world-class customer service.
Browse our complete selection of photo booths for sale today.