A Guide to Success: The Photo Booth Startup
A Series on Launching a Successful Photo Booth Startup and Running a Photo Booth Business
By Photo Booth International
While photo booths have become very popular, it has never occurred to some to start their own photo booth startup rental company.  It is pretty easy to accomplish, all you need is basic knowledge of technology equipment and dedication.  Photo booth rentals can range from $100-$250 per hour.  Photo Booth Businesses are changing lives.  
Starting your own photo booth business may seem a little intimidating at first, but you will become a professional business owner in no time with our help. Our photo booths are professional grade, easy to use, and you receive ample support throughout your business venture thanks to our unparalleled tech support.
You may find yourself wondering what the benefits of owning your own photo booth business actually are. Here is a quick rundown for anyone who may still be weighing the options of taking the leap and starting this new business venture:
Owning a Photo Booth Business Sets You Apart from Others – If you are a photographer or an event disc jockey, purchasing a photo booth business on the side will be the key to setting yourself apart from every other entertainment provider. People who plan parties or events want something that will wow the crowd and provide unlimited fun. By providing a photo booth and your other services, you will stand out to people as someone who has a multitude of entertainment options. Not only will you be able to fulfill their photography or disc jockey needs, but you also bring a little bit of spice to the mix by providing a unique, fun party perk!
Make Additional Income Without Even Trying – Arguably, one of the most significant benefits of owning your photo booth is the ability to make extra money without any struggle. People WANT what you have. Photo booths are a fun, unique way to instantly improve any party or event. By purchasing your own photo booth business and advertising, people will come to you willingly because they genuinely want and need your services.
To further give you an idea, here we have written the "A Guide to Success: Photo Booth StartUp".  We are going to give you the dos and don'ts along with the ins and outs of the Photo Booth Rental Industry.
For more information, you can feel free to browse around out site and check out our products.  Every photo booth we sell will give you all you need to launch a successful photo booth business.  We provide all the training you need, and everything required to get going.  That includes financing, and everything required after you press the order button.  PBI University access is available to all of our customers.  We have gotten great at changing lives.  Work with us, and you will get an experience you can't find anywhere else.  We are the photo booth startup experts.
Check Out Our Financing Options Here
We also have a dedicated customer support team that can guide you through your selection process and answer any questions that you might have.  You can give us a call at:
855-474-6868
Photo Booth International has sold thousands of photo booths to people creating a photo booth startup.  We are proud of the active community we maintain on Facebook full of entrepreneurs who help each other achieve photo booth business success.  Join our #PBIFAMILY today!
HOW TO START YOUR OWN PHOTO BOOTH RENTAL BUSINESS 
It Can Be Either A Side Business or A Full-Time Photo Booth Business
Photo Booth International has thousands of clients. Every day we see that our new clients are new to the industry and are clueless about the rental business. So here is an overview of how to start renting photo booths as a side business or full-time event rental business. Photo booth rentals are the biggest hit at a birthday party, bar mitzvah, wedding, graduation, baby shower, and social events let not forget corporate parties. Photo booths are very affordable this time in an age that it's possible to ditch that toxic office job or retail job and make an incredible living. Photo booth investment requires less than $2,900 (on average) to start your own photo booth rental business. Even as a side hustle you have the capability of doubling that your first month. 
Try RIO Calculator to see your return profit based on the rental events you can possibly do a month. When you purchase a photo booth from PBI you have access to our photo booth community where we share helpful tips and insight on how to be successful in the event industry. Not to mention Josh's inner circle where I show you how we serviced over 800 events per year in the photo booth industry. Our photo booth i-pads (I-pad based photo booths) range from $1850 to $3500 and our DSLR photo booths range from $5000 to $9500.
This photo booth trend will never stop, having a photo booth at corporate events, holiday events, and festivals will always be popular. Like they say "if you can't beat them join them" this photo booth industry will continue to grow with or without you. 
Just as with any business, there are many things to learn and research. To be successful in business and on the right track you have to create a business plan. This will be your guide to success it will provide you a road map step by step. Create a Startup Business Plan, in it, there will be questions about financing, mission statement, marking, sales, and more. 
It's easier than you think, check out some business plan samples.
6 Things To Know When Starting A Photo Booth Business
Photo Booth Hardware & Photo Booth Software

Photo Booth Business Plan

How To Market Your Photo Booth Rental Business

Photo Booth Rental Prices

Financing A Photo Booth

Top Secret Tips
Photo Booth Hardware & Photo Booth Software
Photo booths are all a bit different, but most have the common DSLR camera, tablet, photo booth sell, Dark Room Software, printer, and photo booth rolling travel case. Then you have your iPad photo booth or gif booth as some people call it. That requires an iPad, iPad booth sell, your software and you can add a printer also. We recommend Snappic Ipad Software. It's very simple to use, they have 24hrs customer service 7 days a week. 
Our iPad photo booths Ipad Photo Booth
View Best Ipad Photo Booth App
In the end, it's what's important to you. The DSLR camera will give you high-resolution photos. The setup does take a little longer because there are more screws and parts. Overall it should take about 30-45 minutes for setup. With the traditional photo booths, you have more features like slow motion photo booth (slowmo photobooth), green screen photo booth, and GIF Animated feature. The technology and advance feature is up to par. It would take more time to learn, but it's all about the process of owning a photo booth business.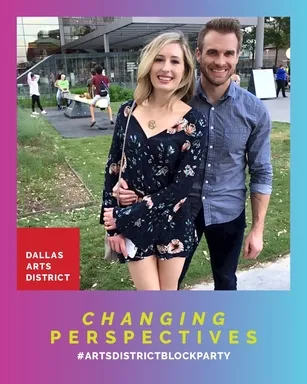 The IPAD Photo Booth is such a popular photo booth that you will also have that renting every weekend. The quality is still there, but because you don't have the professional strobe light. Below I will show you some photo samples and gifs (gif sample: GIF). The pictures and GIF's are still crips. I am big about quality, but you can't go wrong with either of the photo booths. 
Photo Booth Business Model 
There are different types of photo booth manufacturers some sell you only the shell and parts of the photo booth others like ourselves provide a turn-key operating photo booth business. It will be a large sum of money as part of your photo booth business start-up cost. Stay away from the franchise companies they would want royalties anywhere from 10-15% monthly. 
There are other companies that offer software fees to use their photo booth and be aware of these companies you never want to be stuck with a company and them having that type of leverage in your business. The fees for using their software can be anywhere from $150 to $400 a month. You're better off paying a yearly subscription at a low cost and switching to other software companies if you're not happy with the one you currently use. 
How To Market Your Photo Booth Rental Business 
There are many ways to market your photo booth business. We have found five top ways to market your photo booth company. 
 Networking at events and open houses. Always have business cards with you. You would be surprised by the number of people that don't have business cards when someone asked for their business cards. Check your local venues for open house events, typically venues have these every quarter. Get in there and make yourself know. 

Get on

Google My Business

if there is one thing you do out of these five marketing tools this is the one. Don't sleep on this. We have been found by so many people through Google. It's the number one search tool people use to find their local businesses

Have a proper website. Make sure you have great content, pictures, videos, social media profile, and a contact form. 

Starting out you won't have tons of content, so reach out to your friends and local business. Do some free events for them and make sure you always record and take photos. Use your iPhone to record, but make sure you record and create

those small clips. 

Create a Facebook, Instagram, Youtube, TikTok account, and post daily. When we started 95% of our leads only came from social media platforms. 
Photo Booth Rental Prices
The average photo booth gig is between 2- 4-hour event and in between $450-$1300. This always varies by region and country. Go on Google and search your local key term like for us it's Dallas Photo Booth Rental. Go through the first three pages of Google and pretend you're a potential client and inquire a quote from their website. Once they start replying create a spreadsheet and calculate their cost for each rental. It will be your guide to do a competitive market analysis. 
Starting a photo booth business you want to start on the lower spectrum and as months go by you move your prices up. 1. You're new to the market so it allows you to get pictures and videos. 2. It gets your feet wet and all those hiccups that can go wrong you will master as months go by so you become more proficient and more professional. 
Financing Options For Starting New Photo Booth Business
Not many banks finance photo booth companies, we have an internal finance department and can get your approved in 24 hours. 
Secret Tips
I want you to be successful in the photo booth rental industry. I want to provide you a free photo booth book of all our secrets that made us the #1 company in our city with over 800 events per year.
Grab my book: Free Photo Booth Book