Are Photo Booths Still Popular?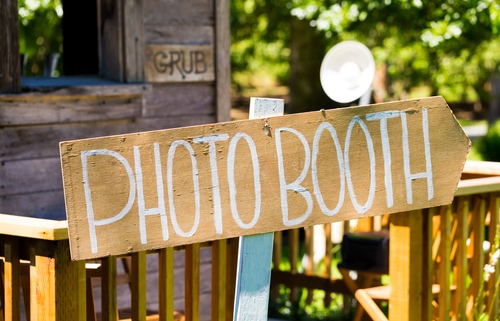 Photo booths were once the life of the party and for good reason. It led to some wonderful memories captured in the form of immortalized photos. Photo booths have returned, not just because they are fun but also because they allow people to be themselves. 
Unlike the scrutiny which is often felt on social media, you can express the real you while creating and capturing beautiful memories at parties. 
Whether it's a graduation party, wedding, or corporate event, the magic of photo booths allows you to be you – or even an exaggerated version of you! 
Hence, without a doubt, photo booths are here to stay.
Photo Booths for Parties 
Photo booths truly add life to your parties. You can use your photo booth business to host memorable birthday parties, wedding receptions, or bachelor's parties. Using photo booths for parties offers a unique experience that's not the same when we use mobile phones.
Photo booths will continue to gain popularity. What might change are the style and trends of these photo booths.
Photo Booths for Weddings 
Photo booths for weddings are a great way for different people to express their personalities – unashamed and unabashedly. Not just that, you get to meet people who may offer you more business in the future. 
In the wedding reception, photo booths are placed in an area where they don't hinder other activities like dancing or cutting the cake. Guests are more likely to be themselves during the cocktail hour. 
Hence, it's a great idea to use the photo booth during cocktail hour. 
Hot New Trends in Photo Booth Business
A photo booth is one of the best solutions to light up any party. 
Listed below are some popular trends in the photo booth business that you must check out: 
1. 360 Photo Booths
Ever since photo booths swung into action, these have gained immense popularity in corporate events, weddings, and more. 360 booths allow you to capture slow-motion videos of guests from all angles. 
Guests can instantly share these videos on Twitter, Facebook, and Instagram. 
2. Mobile Photo Booths 
Many customers desire sleeker hardware to capture their photos. This demand led to the development of mobile photo booths that are all the rage nowadays. The lightweight, easy-to-handle photo booths are especially popular among social media users.
Instead of party attendees moving to the photo booth, the mobile versions can move around the event. Besides, they take up less floor space and minimal time for set up. 
3. Open-air Booths 
Open-air photo booths are gaining significant attention in 2021 compared to traditional styles. You get multiple backdrop options and perfect studio-style lighting in this setup. Choose one that suits the party's theme and attracts the attention of your customers. 
4. Gaming Theme Photo Booths 
There's no limit to the imagination when we talk about photo booths. You can get gaming-themed photo booths like the one with a zombie attack backdrop or a GTA-themed photo booth – you name it! 
Look no further and get a quote now!