How to Start a Photo Booth Business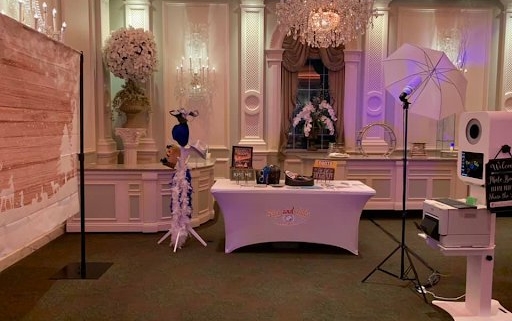 It can be a little scary when it comes to starting your own business, no matter what the industry may be. For most entrepreneurs, starting their business seemed like one of the most daunting tasks at first. We are here to tell you that it doesn't have to be. Creating your own photo booth business can be a very straightforward path if you take the proper steps. Below you'll find are a few things you should focus on if you're thinking of beginning a photo booth business.
A photo booth is an excellent way to create a steady revenue stream quickly. Suppose you're someone who already has an established business like a bar, restaurant, or hotel. In that case, a photo booth will increase the revenue from your foundational business on top of what it will create for yourself from the booth. 
If you have never owned a business in your life, owning a photo booth business is simple. You can rent the booth out to other business owners for events or special occasions. The possibilities are nearly endless when you begin your business venture with a photo booth.
Invest in Premium Technology
Another important idea before you start your photo booth business is to invest in high-quality equipment. The better your photo booth performs, the more successful you will be in the long run. The best photo booths will be easy to use for every customer, no matter their age. The worst thing for your business is a photo booth that your customers are unable to work or understand. 
Photo Booth International provides quality booths like the Cloee Ring Light Photo Booth.
Choose the Best Photo Booth Company
Many first-time photo booth buyers may think the most critical decision they make is the model of their photo booth. The truth is that when you're buying your booth, it's about more than technology and camera lenses, it's about the company you select. The company you purchase from is essentially going to be your partner. You want to choose someone who is not only going to provide exceptional equipment but also the best services. 
For example, if your photo booth begins experiencing problems, the company you buy from should be just as concerned as you are about the malfunctions. They should also offer their assistance. The company you purchase your booth from could be the difference between a successful business and a failure.
Why Photo Booth International Helps Your Photo Business Thrive
Learning how to start your photo booth business has never been easier when you begin with Photo Booth International. When you decide to partner with us, you are going to get a lifelong partner you can trust and depend on. 
Not only do we provide reliable technology and equipment, but we also provide lifetime tech support. When you start your photo booth business with Photo Booth International, you will be handed all the tools to succeed. 
Photo Booth International also offers: Photo Booth Props, Business Banking, Business Accounting, Honeybook, and more!
Get a Quote Now!
If you are ready to begin your own photo booth business journey, contact Photo Booth International to get your free quote today.
Continue Your Business Journey Here: https://www.youtube.com/watch?v=3Rk5iegHkzo