Accounting For Your Photo Booth Business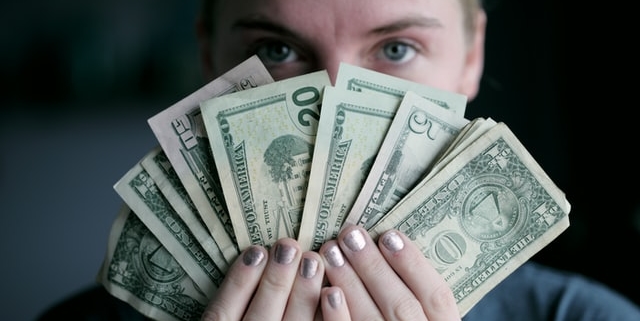 Today we will be talking about Accounting For Your Photo Booth Business & How to Prepare Your Taxes as an Entrepreneur.
Starting a business is every entrepreneur's dream. Unfortunately, a lot of small business owners fail to realize that their precious time is better spent on operations instead of doing your own bookkeeping. Saving money is definitely a common concern among small business owners most especially during the first few months of operation. In the beginning, they might think they can't afford to hire bookkeeping services. So, they try to manage all the business transactions from their end including purchases down to records keeping.
Although these entrepreneurs know that categorizing things for their business can eat a lot of their time, they still get themselves into such trouble. The logic behind this is very simple. Their resources are too limited to pay for bookkeeping services. And that they think that do-it-yourself bookkeeping can save them money.
Let me tell you straight. You are not actually not saving money by doing bookkeeping tasks on your own. Instead, you are putting your business finances at risk.
What are the Benefits of Hiring a Bookkeeper?
A bookkeeper gives you the advantage of the time to focus more on your business operations.
Having a bookkeeping expert who handles all the records of cash-ins and cash outs allows you to keep an eye on the opportunity ahead of you. By spending a little sum of money for its services, you can earn a big profit as you focus on your strengths such as operations. Bear in mind that the more time you spend on business, the bigger opportunity you create to make it grow.  
A bookkeeper empowers you to make better business decisions.
Seamless safe-keeping of all business' financial records gives you a clear and comprehensive pulse of your profit and expenses. That having said, wise business decisions are made. There are reputable bookkeeping companies that create a portal for your business. This portal gives you a bigger picture of where your money is going every month. Learning about the cashflow drives you clear from the pitfall of investing more money on bad financial investments.
Who could have thought that you can conveniently categorize and safe-keep all your business documents in just a drop of a hat? No doubt that bookkeeping companies can help you stay on top of your business.
A bookkeeper prepares you financially for the tax payment season.
Many entrepreneurs underestimate the need to plan for tax payment. Save yourself from the headache of thinking about where to get the money to pay for your tax. Thus, entrepreneurs tend to be revenue-centered and fail to save money for their taxes. Your bookkeeper ensures that you are not overpaying your taxes as it guides you through becoming a proactive taxpayer.
Save 30% of your income for taxes. That's the rule of the thumb. You can set it up per payment, monthly, or yearly. However, the last option isn't recommended.
Tax season is indeed the toughest and most stressful time for small business owners. But having a bookkeeping expert at your back gives you access to a seamless process for tax season. You wouldn't have to go crazy in keeping track of the receipts and other business documents that the IRS might require you for a tax audit. All you need to do from your end is send your documents to them via email at any time you desire. The bookkeeper will take care of it- from categorization down to the tax payment process.    
 Since you are apart of the #PBIfmaily & Accounting For Your Photo Booth Business is very important (and confusing) we have secured a 20% discount with our friends at Bench Accounting 
To know the return policies Contact Us.
Check our latest product here.