What is the Best Photo Booth Camera?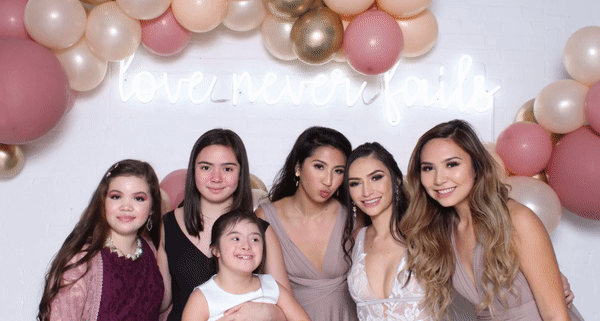 Photo booths add a much-needed element of fun to any occasion in any setting – corporate or private. No matter what the type of event, it will thrive and feel complete with the addition of a photo booth. However, to capture moments with a high definition clarity and stunning level of detail, a photo booth must understandably be equipped with the right camera. 
Is your photo booth armed with the perfect camera that takes breathtaking pictures? Photo Booth International – the leading provider of high-quality photo booths to businesses big and small – provides the low-down on the best photo booth cameras that offer the ultimate experience … and results. Read on to find out the most promising contenders on our list.
Which Camera Should you Equip your Photo Booth With? 
Fortunately, camera technology has greatly improved over the years and will of course continue to advance given the rise of digital media and social platforms. But that doesn't mean all cameras are built the same. They're designed to offer features that differ on a broad range of spectrum, be it lens sharpness, megapixels, autofocus, sensor size, white balance, image stabilization, and so on.  
If you're looking for the best camera to supplement your photo booth, here are some promising options worth considering: 
Canon T7 
Come to think of it, photo booths require cameras with a great live view to offer users a remarkable experience. And all Canon cameras are regarded as some of the best DSLR cameras out there as they offer great live views. They make for the perfect addition to a photo booth.
The Canon T7 can offer an out-of-this-world photo booth experience, with its advanced features and technology. It belongs to the Rebel series of Canon cameras and clicks great pictures with a fine clarity and detail. It's also equipped with built-in wireless connectivity so guests can not only get their pictures clicked but also send photos directly to other devices or email – a great feature for any photo booth to have! But what about the battery? After all, a photo booth must be able to go on for long hours even without power backup. The T7 offers a 500-shot battery life. If you're looking for a longer battery life, consider other Canon cameras for your photo booth. 
Logitech C-930
The Logitech C-930 is an advanced webcam that can click great pictures, no matter the setting. Photo booth venues may not always be well-lit or even adequately lit. So having a photo booth camera like the C-930 that can clearly capture frames even in low-light areas is essential to make the photo booth a smashing success. Plus it's equipped with a high-precision lens that offers an exceptional quality of photos as well as videos. 
More importantly it has a wide field of view that can easily accommodate large groups of people – a must-have for a photo booth!
Photo Booth International offers a great variety of exceptional photo booths for sale to suit a wide range of needs. All our booths are equipped with advanced DSLR cameras along with the Darkroom Photo Booth Software that offers a ton of features.
Get a quote now to make your event a hit!