Here are some of our photo booth success stories from the month of September!
Another month has gone by and we couldn't be happier with all of the progress that we have been seeing with all of the PBI Family members.  As you know, our exclusive Facebook community has been popping from all of the activity that you guys have been up to.  We would like to highlight some of our favorite stories and photo booth success we noticed this month!
Interested in Growing Your Business?  We Finance New Photo Booths!
Our Top Contributor This Month in the Facebook Group
Congrats To Zoraida C Alvarez For The Top #PBIfamily Contributor Of The Month Of September. Who Will Win This Month?
Zoraida is new to the PBI Family but she is doing well already with her business, Pics and Tales Photo Booth.  She is continuously gracing us with great news about her business inspiring new and old members alike.  We are happy to see her utilizing the group for help in her own business, and giving help to others.  We are happy to have you in our family, and wish you even more success with your photo booth business!
Oh Snap, All Snap is Here! Congrats Guys on Your New Branding.
First Gigs with their New PBI Photo Booth Equipment
Thanks for sharing your first gigs guys!  We know that the first few gigs are a really exciting milestone.  It proves to us that this concept can really work.  Keep working hard and you can grow your business to be as big as you want.
Kristel and Michael Rogers had a great first gig this September.  Congrats guys!
Tharaneka Sparrow was also kind enough to share their first event with us as well!  We look forward to seeing the rest of your success to come!
Ready to take your business and life to the next level?  Apply to join Josh Pather's Inner Circle Today!
Winner of Our Media Kit Prize Raffle!
EddyGee won our Media Kit Prize from our raffle.  Enjoy!
Make sure you sign up for all of our contests so you can be our next winner.  Find out about them in our Secret PBI Family Photo Booth Success Facebook Group!
We like to acknowledge people when we see them making strides or having particularly big wins.  This month have have two.
First we saw Alejandra Charles head out for a 3 event night.  He was running 2 weddings and 1 quinceñera. That truck looks packed.
The other good thing we saw was that Brian Burns did $6100 worth of business.
We wish you all even greater success this month as you keep developing and growing your businesses!
Check Out Our Other Articles on How to Improve Your Business!
Are you looking for world class training on getting your business humming like a pro?  PBI Course, The Ultimate Photo Booth Rental Course is for you!
3 Great Ways to Make Money with a Photo Booth Business So if you are going to make money in the photo booth industry, there are a few things to keep in mind.  First, it is a rapidly expanding industry so the time to get in is NOW, not 5 years from now. I am […]
/
by

jrcookofficial
https://photoboothint.com/wp-content/uploads/2020/03/3-Great-Ways-to-Make-Money-with-a-Photo-Booth-Business-main-1.jpg
500
500
jrcookofficial
https://photoboothint.com/wp-content/uploads/2017/02/logo_header.png
jrcookofficial
2020-03-29 09:00:04
2020-03-04 20:08:32
3 Great Ways to Make Money with a Photo Booth Business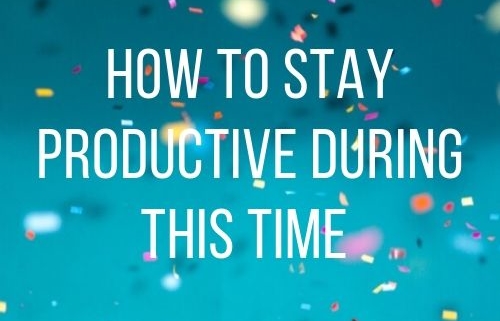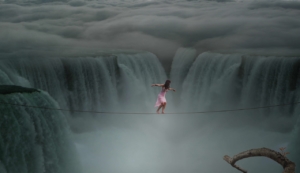 We are at a difficult time for many business owners all over the country.  We see things simply slowing down, or stopping because of this global panic.  For a business owner, this can cause a lot of fear and anxiety. The good news is though that this can actually place you ahead of your competition.  It is the perfect moment to TAKE ACTION. At PBI we are determined to come through this experience stronger than ever before, and we want to see each of you succeed as well.
The only question is, take action on what?  Right now, every business owner is faced with a decision:
     Am I going to allow this to paralyze me in fear?
or
     Am I going to push through this and come out stranger than before?
The fact of the matter is a lot of us have more time right now.  Let's use that time to improve ourselves and our business for when this panic eventually goes away.  Here are 10 things you can do RIGHT NOW to make sure this is a positive experience for you and your business.
P.S. I have a special FREE offer at the end of this email so be sure to read the whole thing!
Don't waste time on things that are not moving your business forward.
Don't binge watch Netflix.  Stop spending all of your time glued to the news.  This is a time to prepare while competitors are busy being paralyzed.  Everything has changed, so why wouldn't you? Set some new goals. You have an opportunity to spend your valuable time in the areas that are still working.  Double down and lean into those even more.  You have to be able to adapt and part of that is the ability to look at what is not working and get rid of it.
How would you like to work with our team to set up a professional, SEO optimized website today?  
Audit your company processes. (We prefer to use evernote.com to house all our processes.)
Take a look at your company process from the first step to the last.  Business is products and marketing. How can you improve your product?  What new services could you be offering? If your product you deliver to customers is solid, then how could you promote it better?  What can be added to take things to the next level? Can things be simplified? What areas are taking too much time, money, or effort?
Learn a new skill. Do you know about Facebook ads or Google Ads? Just one new skill can increase your business revenue.  If you haven't gone through Course yet, now is the time to take action on that.
This is the perfect time to upgrade your skills.  Is your website efficient and professional? Do you have a website?  
Are your social media accounts optimized for success?  Are you using LinkedIn properly?  Learn just one new skill you can apply to your business to take it to the next level.
Have you ever said to yourself, "I'm not tech savvy" or "I'm not good with that"?  Well this is the time to get good at it. You can do anything you put your mind to.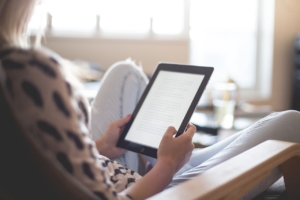 Everyone has weaknesses. There has been no better time to learn anything quickly and efficiently.  YouTube and Udemy.com are just two examples with videos and classes from experts to teach you new skills in simple steps and make you and your business stronger.  Take advantage of it. You will take one huge step forward while others are moving backwards.
Online business registry. Are you listed on all the major business and industry databases?
If you want to be seen, you have to show up.  You have to be everywhere. The more exposure you have, the more business you'll get.  Now more than ever you're going to need mass exposure in all areas. Putting all this in place now will ensure that you are ahead of the rest moving forward.  Social media, industry registries, website, YouTube, etc. Find them all and get on there.
 Optimize your Google My Business account by adding photos and details.
Google processes around 5.8 billion search queries per day!  Everyone uses google which means you have to stand out.  Take a look at what successful companies are doing and model your ads off of their success.  Quality photos and detailed descriptions will be just the first steps. The more you refine and optimize, the more you'll stand out.
Learn how to edit videos. Every single business on earth needs video content. It's time you learned a little bit on how to edit it.
Technology has brought us simple to use, free editing apps and software.  Combine that with a YouTube tutorial video for that app/program and you'll be a pro in no time.  You won't have to spend money on a video editor ever again. A good free video editor we recommend is Shotcut.  You should find mostly all the features you will ever need and you can't beat the price!
Take it to the next level by creating quality company graphics on Canva.com.
Quality logos graphics separate the professional from the amateur.  Everyone wants to do business with a professional. Now's the time to put your ideas into action.  You don't have to be an artist to get artist quality logos, flyers, info-graphics and more.
Learn absolutely everything about your software and master it.
Now you have to start exploring all the capabilities of your software(s).  If something is confusing, get help. Search the internet, contact their support, or ask a professional to get ahead.  You want to become a master at what you do. You'll save time and energy while maximizing your investment in that software.
Write down your health, wealth, love and happiness goals and what steps you need to take to achieve them.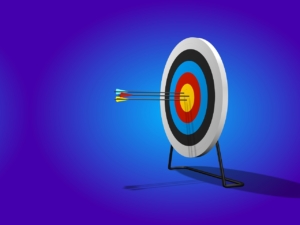 If you don't have goals you're just running on a treadmill going nowhere.  Every morning and night write down your goals. Be detailed and exact. Put a deadline and break it down into numbers you can track.  Don't just write "lose weight." How much weight? Something you can track. The more detailed the better. What motivates you? Drives you?  What are you doing all this for? Know this and create goals to get you there.
Last thing, I have a special free gift for you guys.
I have a special free mentoring program I am offering right now for free for those who are really ready to take things to the next level.
Click Here to get your Free 30 Day Master Mentoring from Josh Pather.
I am truly wishing you all the best,
Your Friend,
Josh Pather
Photo Booth International
/
by

jrcookofficial
https://photoboothint.com/wp-content/uploads/2020/03/How-To-Stay-Productive-During-This-Uncertain-time-main.jpg
500
500
jrcookofficial
https://photoboothint.com/wp-content/uploads/2017/02/logo_header.png
jrcookofficial
2020-03-28 13:01:34
2020-04-03 03:02:59
How To Get Ahead During Quarantine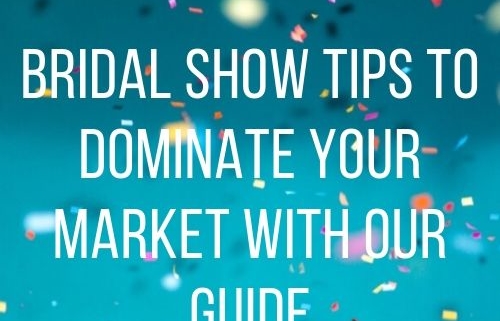 Bridal Show Expo Tips | Dominate Your Market With Our Guide
Here are some bridal show expo tips to crush it in your market.  Check out our guide!
Let's talk about bridal expos.  Many of you will grab a significant portion of your business from weddings and bridal expos can be a great way of booking a ton of dates if you do them correctly.  In this guide we teach you the industry leading tips and strategies to dominate in your marketplace.
The first step that you want to do when you are doing a bridal expo actually comes before you do the expo its-self…  That is to prepare!  There is a checklist of questions that will really set you up for success so that you can outshine the competition every time.  Sometimes these questions can even dis-qualify the show, because it is going to be a waste of your time.  It is much better to figure out that you are going to waste your time before you waste it right?
Ask yourself:
How many people will be there?
Obviously, you want to go to shows where there are going to be a lot of people.  The law of average states that there will always be a certain percentage of people who will say yes to you, the more traffic you get to look at your booth the better.
How much are the ticket prices?
The higher the ticket price, the more qualified the people there will be.  If they are willing to invest extra to go to a premium Bridal Expo, they are going to be much more likely to invest extra in a premium photo booth for their wedding!  Higher ticket prices equal people with bigger budgets.
Where do you live?
If you live in a wedding destination area where a ton of people are flying in to have their weddings, they probably aren't going to fly out months in advance to go to a bridal expo.  This isn't applicable for all areas but should be mentioned for the places where it is.
Does this venue fit with my brand?
Again, every element of your business needs to fit in alignment with the branded experience that you want to share with your customers.  That includes the venue.  If you are a minimalist company, you don't want people's first experience with you to be filled with clutter.  If you charge a lot for your booth, you probably don't want to be in a place where people are extremely budget minded, or vice versa.  There are a lot of people out there who will think that your service obviously isn't very good if you don't charge enough for it!
Who are the other businesses who have gone to the show in the past, and how often are they returning?
If there are a ton of big players showing up, and they are returning again and again, it is likely that they are getting a great return on their investment for being there.
What kinds of brides will be there up?
This is going to determine how you set up your display, and prepare.  What is it that my audience likes?  What will they be looking for?
Once you have decided that the show is worth your time, consider these important tips:
Who is my competition at this show?
Get a list of other booths that will likely be there.  Do your research and find out what their strengths and weaknesses are.  Capitalize on their weaknesses but emphasizing that you are strong in that area.  Don't mention them by name, the customers will make the connection.  Also make sure your strengths really shine as well, especially in areas where your competition is weak.  It is important to make sure you show how you are better than your competitors.
Here are some questions that can help you really dig into your competition to see how you can outshine them.
How can you stand out, how can you really shine?
What does their booth look like?
How can you make yours look better?
What is their pricing?
How are their booth operators?
What kinds of backdrops do they have?
What kinds of prop options do they have?
How good are their graphic designers?
How good is their image quality?
Here are a few concepts to help you boost your sales pitch, consider these strengths that you can mention to people.
We have the best design templates available.

All equipment is professional

We offer studio lighting

Prints are with instant and dry printers so you don't have to shake them or have them bleed like some of our competitors

We have high-end large backdrops where you can fit plenty of people into one shot

Because our booth is open air you can fit a ton of people at once, we once had 22 people at once!

We can custom brand the experience to fit perfect with the theme of your wedding! (or if it is a corporate customer, you can fully brand it to fit with their company)
The secrets and tips to picking the best location at the bridal show.
The best location is always by far near the entrance.  This is just what will be getting the most foot traffic, so you have more chances to get your offer in front of more people and pull them in for a picture.  There is a chance that you can't get near the entrance though, since they are sometimes booked long in advance by return vendors.  If that happens, don't worry.
A good second option is to locate your booth near a large predominant, high-end vendor.  It is best if they have a similar brand identity as yours because they will be pulling in people who are your ideal customers.  These large vendors will pull in a lot of traffic which you can use to your benefit!
Another good place that is slightly counter-intuitive that seems to work well is to be near the bathroom.  This area obviously also gets a lot of traffic, just make sure to get them as they leave the toilet, not on their way!  You don't want them to have to hold it while you are trying to pitch them on a photo booth!  That doesn't create a very good first impression.
IMPORTANT FOR FIRST TIMERS
Make sure you get an end-cap for your booth.  It will cost a little bit more usually, but it is completely worth it.  You don't want to be too crowded, especially if you are going to be pulling in prospects to take photos (which we suggest.)  You really don't want to be boxed in, an end-cap is necessary for our industry at bridal shows.  Don't make this mistake!
Remember that most of the people who go to these shows are women, so make sure that your display caters to their desires.  You want it to have a feminine air.  This will be different in different parts of the country and world.  Basically, you want to make your booth look gorgeous though no matter where you are.
It is worth repeating to remember your brand identity from a previous section.  Remember the colors, the emotions, YOUR LOGO, and all the other components.  It is all very important because this will be most of the people at the expos first impression of your company.  Show them what to expect.
Here are some pro tips on how to create a great looking, low budget display that will convert foot traffic into deposits.
Go to your local mall and gather ideas from the displays there.  These are often extremely low-budget displays, designed by professionals.  You can take inspiration from these displays without paying the huge amounts of money that the different stores had to pay designers to create them!
Some ideas to start with are thinking of balloons, post it notes, and ropes.  Get creative with a small budget to create something unique.  Another great resource for gathering ideas is to watch YouTube.
Another great use of YouTube is to research your competitors.  Look for footage of what their booth looks like.  Don't watch the professional video that makes it look super glamorous either, look for the real footage of what it really looks like for people who are walking by, and make sure that yours looks better!  This research can also help you to avoid other mistakes, such as looking to make sure there will be enough light at the expo.
People come to trade shows to get a discount, how to do one properly to make sure you get the profit margins you need.
To start off here are a couple of pro tips:
Create a lower-price "exclusively" for this show.

Make it time sensitive so that they need to make the deposit before leaving the show.
Be careful with what kind of a discount that you give.  Do not make it arbitrary, because you are putting yourself on the hook for a lot of work.  You want to make sure that the work you are signing up for will be profitable.
So how do I do a discount and still maintain my margins you might be asking…
Here's how:
Offer a special package that is your super deluxe, and pack it full of as much low-cost to you, but high perceived value to the customer as possible.  So instead of giving your 800-dollar rental at 20% off, give them a 1600-dollar rental at 50% off!  Which one sounds more attractive to you?  So how do you double your perceived value for a low enough cost to slash the rate in half?
What kind of addons can you add that are at a low cost to you?
Here are some suggestions:
You can add extra hours for relatively low cost. This could be your time, or the hourly rate that you pay your booth tender. – 200 dollars perceived value

You can add a complimentary idle hour. 75-dollar perceived value

Unlimited or Double your prints – 100 in perceived value

"Premium" props $100

Social Media Upgrade $100

Upgraded Backdrop $50

USB Drive $25

Online Gallery of the event $50

Slideshow of the photos $100
All of this put together will cost you under $20 if you are servicing your own event, and add $800 in perceived value.  That way you don't dip into your profits by offering steep discounts when trying to get customers at trade shows.
Your Printed Materials Matter
Your printed marketing materials are really important.  You want yours to stand out because many of these brides will carry home an armload of pamphlets, what will make her fall in love with yours?  What do your competitors' pamphlets look like, how can you do it better?  Can you create yours on a different paper, or a different shape?
If you want to do different trade show discounts you can just throw a special discount bookmark in each one for people to show to you.  Get people excited about these pamphlets.  Show them why you are the only option that will satisfy their desires.
If you pull them in and take a picture with them you get bonus points, because they will want to keep that awesome photo and remember how amazing you were.
Have you properly branded your business?  We can choose colors and design your logo for you.  Click here to get started!
Get the latest hot tips on making more money on your photo booth business here!
/
by

jrcookofficial
https://photoboothint.com/wp-content/uploads/2020/03/Bridal-Show-Tips-to-Dominate-Your-Market-With-Our-Guide-Main.jpg
500
500
jrcookofficial
https://photoboothint.com/wp-content/uploads/2017/02/logo_header.png
jrcookofficial
2020-03-22 09:00:43
2020-03-05 05:49:55
Bridal Show Tips to Dominate Your Market With Our Guide