Here are some of our photo booth success stories from the month of September!
Another month has gone by and we couldn't be happier with all of the progress that we have been seeing with all of the PBI Family members.  As you know, our exclusive Facebook community has been popping from all of the activity that you guys have been up to.  We would like to highlight some of our favorite stories and photo booth success we noticed this month!
Interested in Growing Your Business?  We Finance New Photo Booths!
Our Top Contributor This Month in the Facebook Group
Congrats To Zoraida C Alvarez For The Top #PBIfamily Contributor Of The Month Of September. Who Will Win This Month?
Zoraida is new to the PBI Family but she is doing well already with her business, Pics and Tales Photo Booth.  She is continuously gracing us with great news about her business inspiring new and old members alike.  We are happy to see her utilizing the group for help in her own business, and giving help to others.  We are happy to have you in our family, and wish you even more success with your photo booth business!
Oh Snap, All Snap is Here! Congrats Guys on Your New Branding.
First Gigs with their New PBI Photo Booth Equipment
Thanks for sharing your first gigs guys!  We know that the first few gigs are a really exciting milestone.  It proves to us that this concept can really work.  Keep working hard and you can grow your business to be as big as you want.
Kristel and Michael Rogers had a great first gig this September.  Congrats guys!
Tharaneka Sparrow was also kind enough to share their first event with us as well!  We look forward to seeing the rest of your success to come!
Ready to take your business and life to the next level?  Apply to join Josh Pather's Inner Circle Today!
Winner of Our Media Kit Prize Raffle!
EddyGee won our Media Kit Prize from our raffle.  Enjoy!
Make sure you sign up for all of our contests so you can be our next winner.  Find out about them in our Secret PBI Family Photo Booth Success Facebook Group!
We like to acknowledge people when we see them making strides or having particularly big wins.  This month have have two.
First we saw Alejandra Charles head out for a 3 event night.  He was running 2 weddings and 1 quinceñera. That truck looks packed.
The other good thing we saw was that Brian Burns did $6100 worth of business.
We wish you all even greater success this month as you keep developing and growing your businesses!
Check Out Our Other Articles on How to Improve Your Business!
Are you looking for world class training on getting your business humming like a pro?  PBI Course, The Ultimate Photo Booth Rental Course is for you!

My Secret to Get More Bookings For Your Photo Booth Rental Business
Photo Booth International (PBI) and our photo booth rental business may be at its glory days, but little do most people know our ultra humble beginnings. It's no understatement that we started from scratch! I had no degree, didn't even go to college. I absolutely knew nothing about marketing or other technical aspects of entrepreneurship.
If you told me then that we'd be able to rake in six figures in our first year and seven figures by PBI's third year, I'll think you're downright crazy. 
Join me in this article as I let you in my secret strategy for growing our business in such a short amount of time. Perhaps your dream income isn't that far fetched after all!

Beware of this common mistake!
You probably had your fair share of searching for and hopping on into marketing trends. You post daily on social media. You're an active member of online communities for your niche. Perhaps you even allotted a budget for a perfect attendance in all local expos and trade shows.
All that time and energy invested, but why is it that you're still far from your target results?
Well, that's because you're not the only one doing it! These platforms are swarming with competition. It's difficult enough to grab your audience's attention with all the noise, and it's even more challenging to actually close a deal.
Oftentimes, you'd be forced to settle with rates that are far less than what you want to charge just to land a single client.
Not a very pretty road towards your envisioned empire, huh?
How should you hunt for more bookings then?
Instead of going into war with fiercest competitors, look for strategic allies instead!
Let's have a quick trip down to memory lane as to how we secured our first ever partner..
Five years ago, we were also trapped in the old, boring marketing strategies I've just bashed. So we're at this exhibit and we were assigned a spot in front of a couple of venue coordinators. We went over to them, introduced ourselves, and asked if they needed any help.
They turned out really nice, and we just began chatting about our businesses. That's when we discovered that they were not working with any partner companies then.
We saw it as an opportunity, and I proposed a partnership right then and there. That was pretty bold, but quite unstrategic too. The venue coordinators were obviously hesitant. After all, people seldom approach them with these kinds of talks right off the bat.
We followed up with them a couple of weeks later – gave them a visit, unloaded our photo booth, and showed them our set up.
After seeing our service firsthand, they were impressed! 
We created an agreement for our partnership. Basically, they included us in their offered package and we became their contractor. Every time a customer wanted a photo booth in their event, they just emailed us.
How effective is this strategy?
Over the years, our income from that ally alone piled up. Within our six years of partnership, we were able to secure with our Photo Booth Rental Business –  USD 200,000 worth of bookings!
What's amazing about this strategy is the time, money, and effort it saves you than your usual lead generation schemes.
By securing another business to recommend you to their customers, you reap the following benefits:
No marketing costs

No competition

No lengthy negotiations with customers
Instead of relentlessly chasing your quotas, you can better focus on other aspects of your business that matters!
Let's get you started NOW
Interested in building your own network of allies? So you can grow your photo booth rental business Get that game face on and let's get to work!
Step One: Create a list of potential allies
With just the internet alone, you'd be able to scout for possible allies. Try to search "event venues + your area" on Google, visit their websites or social media accounts, and jot down their contact details.
Stay alert for those who have just opened! Usually, these freshly popped businesses are the most willing to form partnerships.
And remember the common marketing battlefields we've mentioned earlier? Exhibits, expos, networking events, and niche communities can be a goldmine for contacts too.
Step Two: Make at least one phone call each day
I highly recommend to spend at least 1% of your day calling prospect allies. That amounts to just 14 minutes, but I swear that it could go a long way.
Try not to get so optimistic though, it's unreasonable to expect that every single call will lead to a closed deal. That's the nature of cold calling after all. Prepare for tons of rejections! 
As a start, you can set the goal of securing one partner each month. 
I did a quick math. If one ally could get you three booked events every month and you charge $600 for each, that's an added $1800 to your revenue! Just imagine how much those numbers could grow along with your network of partners.
Step Three: Get your pitch ready and pay your prospects a visit
When leaving a first impression, remember that you're dealing with a real person who you're asking to put their name on the line just to recommend you. Take time in establishing your integrity as a service provider.
Keep this checklist of tips in mind as you try to forge partnerships:
Don't just settle with calls! Go out, visit, and meet your prospects in person

Dress up appropriately and express your commitment to strict work ethics

Demonstrate your service and differentiate your business 
Your goal is to convince them that a partnership with you would be a great asset to their company.
Final Thoughts
There might not be a single formula for growing from a humble startup to a six or seven-figure business, but there are smart ways you can adapt to fast track your entrepreneurial journey. I sure hope this one would help.
Let me know if you've tried it out! We'd love to hear your success stories and chat about other unconventional strategies for propelling companies.
Check our product here.
/
by

Photo Booth Sales
https://photoboothint.com/wp-content/uploads/2020/07/photo-booth-rental-business.jpg
720
960
Photo Booth Sales
https://photoboothint.com/wp-content/uploads/2017/02/logo_header.png
Photo Booth Sales
2020-07-24 00:47:44
2020-07-30 12:48:34
Photo Booth Rental Business Growth Secrets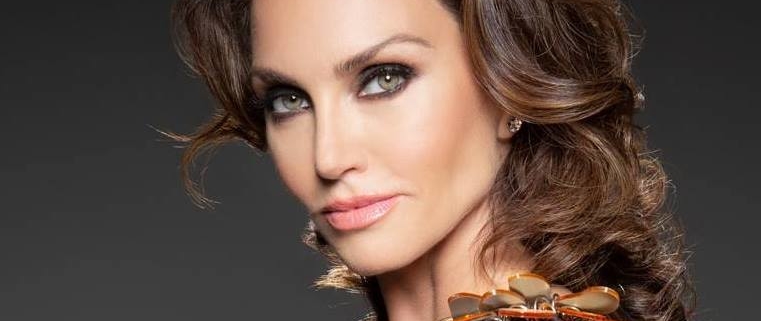 Those who still believe that business and finance is a men's world definitely have to meet THE Elena Cardone. Read below to see how you can get inspired to build your photo booth business.
It's no understatement that Elena is a true icon for the modern-day woman. Apart from being a leading superstar featured in front covers of prestigious magazines, did you know that she's also an entrepreneur and investor who runs multiple multimillion-dollar ventures?
She is absolutely unstoppable with her husband Grant Cardone. Together, the power couple successfully built up a real estate portfolio worth over 1.5 billion dollars!
And when you're the queen of a billion-dollar empire, people would likely assume a cold heartless leader whose eyes are always fixed on staying on top. Nothing else. However, Elena is nowhere near these stereotypes.
As an ambitious lady boss myself, I admire her raging passion in leading conversations and workshops envisioned to empower women and push them to fully thrive in their roles.
It's getting quite obvious how much I love Elena, huh? Just imagine how ecstatic I was when I got the chance to do a one-on-one interview with her! 
Come join me in this blog as I round up all of Elena's expert tips for fast-tracking your success. Straight from the brilliance of an empire builder, let's explore what it takes to manage people, businesses, and personal relationships all at once while still staying true to your life's purpose.
#1: Amplify your commitment to your dreams
There's a noble principle behind the branding of Elena and Grant Cardone's hosted conferences – The "10x" principle.
It's basically a multiplier. Elena shared how important it is for you to take ten times the actions of what you thought would get you to where you want to be. If you're a 10x believer, settling should never be an option.
Instead, each day should be a testament to how relentless you are in going after your goals and reaching your potentials. Limits? Boundaries? They only exist for you to surpass.
#2: Realize that seeking help is not a weakness
Pop culture has made us believe that you can only choose one between love and career. Let Elena and Grant be the living evidence against that myth.
Their secret for keeping a stable relationship in the middle of their billion-dollar empire? Finding no shame in depending on each other. 
It's awesome how they see their business as an avenue to nurture their love. Guided by their aligned purpose and mission, they always find ways to help push each other towards milestones. Elena shared how each win, no matter how big or small, drives love into their relationship.
To back that foundation up, the Cardone couple also built a team that served as their solid support system. This strong network alleviated much of the daily stress and allowed them to focus on things that they're good at.
#3: Get to know your team as actual people
From an outsider, Elena and Grant's team barely seem like they're at work. They exude this fun, happy aura of a tight family. 
But beyond the love and warmth, Elena emphasized that it's their people's discipline and trustworthiness that make their empire sustainable. This requires bosses to hold their organization to the same level of ethical standards they impose upon themselves. 
Reality check, not everyone has the gift of reading recruits' souls with a single glance. Here's a quick list of questions Elena considers when vetting who deserves to be in her inner circle:
What do they stand for?

What ethical and moral standards do they value?

How do they treat other people in their life?

What do they usually watch and post on social media?

Are they courageous enough to not tolerate any ill-will towards you?

Would they rather spread or address rumors?

Do they have vices you have to watch out for (e.g. alcoholism)?
#4: Draw the line between work and play with your staff
Especially for nurturing leaders, it's always a challenge to balance friendship and business relationships with your inner circle.
In the case of Elena, she noticed how it's even rare for them to be friends with people that they have absolutely zero professional connection with. The power couple's circle is usually comprised of like-minded investors or employees.
Instead of taking on the burden of balancing work and play alone, Elena values finding people who are able to make the differentiation in the first place. Members of their core team hold themselves at such a high accountability and are extremely professional.
However, she recognizes that there will always be awkward moments when an employee would approach you with a personal issue you want to take no part of. After all, you often prefer to maintain that professional barrier. 
Elena recommends to develop the ability to confront such scenarios with open, strategic communication. By cultivating safe spaces for expressing raw feelings, leaders get to cultivate a healthier working environment.
#5: Learn how to strategically handle red flags in your photo booth business
As the protective queen of their billion-dollar empire, Elena has the duty to weed out problems that can be potentially damaging. She has this belief that even the smallest red flags can morph into colossal issues when left unhandled.
In managing conflicts, she emphasized the importance of setting internal controls and procedures. Who is the right person to raise the problem to? Who has the skills to handle it best? 
The rule of the thumb is that not everyone needs to know everything. If it could be resolved at a department level, then there's no need to raise it immediately to the highest boss.
Dealing with red flags is especially difficult when it involves people. In fact, Elena thinks that the biggest issues a business will face will stem from within. Not from competitors or other external factors. You might even have the dilemma of having to let go of an employee who you really like as a friend. However, you'd have to prioritize the greatest good for the greatest many.
Well, that's the duty every business leader takes on every day – make hard decisions and face its backlash. Expect to make a lot of enemies as you build your empire!
#6: Do not downplay your own worth
When asked what's the one thing she would change if she could change something today, Elena got emotional and vulnerable. You'd see the passion in her eyes as she explained how she wants to erase the invalidation and nullification women struggle within our society.
What saddened Elena is that it isn't just misogynistic men who are to blame. Ladies themselves unknowingly drag themselves down.
Take for example how some would describe themselves with "I am just a mother," as if it's an apology and that what they do is worth nothing. Elena wanted women to take up space and claim that their role is worthy of honor and respect.

What's next?
It's probably clear by now what made me look up to Elena Cardone so much. I can proudly shout that she's my role model who never fails to get me hyped up for work and for life!
In case you want to explore more of her wisdom, here are some highly recommended references and links you got to check out:
Grab a copy of Elena's book
Elena authored "Build An Empire" where she detailed the importance of envisioning, creating, and defending your personal empire. It's all about taking ownership and control over the life you're living today, including the following brilliant discussions: 
Creating clear and sustainable goals

Staying on the same page as your significant other

How to get what you want and never settle for anything less

Achieving freedom by rejecting norms
Even better, it's hardcopy is absolutely free! You just have to pay for shipping costs. Go visit Elena's website and grab yours pronto. It's also available in an audiobook, e-book, and even a Spanish version.
Wondering how amazing this book is? Well, I myself have two copies – one exclusively signed by Elena and another filled with notes and highlights.
Enroll in Elena's Build an Empire University
If you think you still can't get enough, consider taking Elena's full course on how to build an empire. With its whopping 75 segments, you'll get a premium training for cultivating a superb career, marriage, and life. Here's a sneak peek at some of the discussions:
​How to expand your empire and create a legacy

​How to improve your relationship with money

​How to defend your empire against enemies

​How to find the man or woman of your dreams
Watch out for 10x Conferences
My husband and I attend the last three 10x growth cons hosted by Elena and Grant Cardone. Superb speakers. Quality networking opportunities. Safe spaces to be vulnerable. If you want to have your mind blown and come back home with your passion ON FIRE, you definitely have to attend the next one! 
Elena is planning to host the 10x Ladies' Conference by the end of 2021, and expect that it will be a massive, international con for powerful women to meet and learn to take on important roles in their communities. 
Check our products here.
/
by

Photo Booth Sales
https://photoboothint.com/wp-content/uploads/2020/07/Elena-Cardone-photo-booth-international-podcast.jpg
761
761
Photo Booth Sales
https://photoboothint.com/wp-content/uploads/2017/02/logo_header.png
Photo Booth Sales
2020-07-22 21:36:12
2020-07-30 12:49:47
Inside a Billion Dollar Empire with Elena Cardone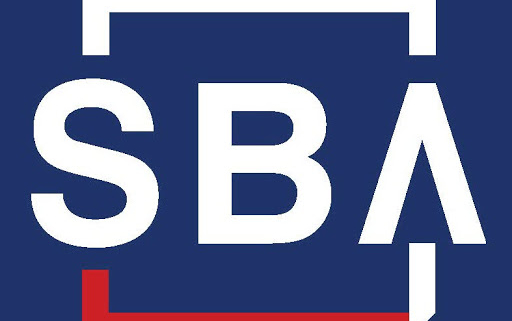 The SBA has reopened its Economic Injury Disaster Loan (EIDL) program. Apply, and you could get up to $150,000 in funding for your small business. Here's what you need to know.
What is the EIDL?
The EIDL is a low-interest loan program administered by the SBA. It's meant to provide relief to small businesses affected by Coronavirus.
A quick overview of the EIDL:
Loan amount: Currently a maximum of $150,000

Interest rate: 3.75% for small businesses (2.75% for non-profits)

Loan term: 15-30 years

Bonus: You won't have to make your first payment for 12 months
Who should apply for the EIDL?
The EIDL is flexible. Any business entity can apply. If you need the funds, it's worthwhile to apply as soon as possible. The EIDL program closed temporarily this spring due to high demand at the beginning of lockdown. Congress has since replenished funds and the EIDL is expected to be available for the remainder of the pandemic.
However, if you are behind on payments for other SBA loans or loans from a different federal agency, or any other type of federal debt, you won't be eligible for the EIDL. The big exception to this is IRS obligations. You can still apply for the EIDL if you owe tax payments.
What can you spend the EIDL on?
You can spend your EIDL advance, and the main part of the loan, on most business expenses.
There are a few exceptions, though. You can't spend your EIDL on:
Disbursements to business owners, unless they're directly tied to services they performed

Dividends and bonuses

Repaying stockholder/principal loans

Expanding facilities or buying fixed assets

Relocation

Repairing or replacing physical damage

Refinancing debt
Also, if you qualify for the Paycheck Protection Program (PPP), you shouldn't spend EIDL on the same expenses you cover with PPP.
How the EIDL and the PPP work together
If you qualify for EIDL, you can still qualify for PPP, and vice versa. But the two loans have different rules, and you need to be careful with how you use them together.
How the PPP is different from the EIDL
The PPP can lend your business up to $10 million, at a rate of 1% over two to five years. You can spend it on payroll, rent, mortgage interest, and utilities.
While you apply for EIDL through the SBA's website, you need to go through a lending institution—typically your bank—to apply for the PPP.
Unlike EIDL, your PPP loan is based on your payroll expenses. If you're self-employed, it's based on how much you typically pay yourself.
Finally, PPP loan forgiveness makes the program especially attractive. If you qualify, you could have the entirety of your loan amount forgiven.
How to use the EIDL and PPP together
While you can receive the EIDL and PPP together, it's important to understand how they interact. 
There are two points you need to be aware of:
You shouldn't spend the EIDL and the PPP loan on the same expenses. 
For instance, if you use the PPP loan to cover payroll for July, you'll need to use your EIDL for a different payroll period, or a different expense entirely. Mixing the loans makes recordkeeping difficult, and could land you in trouble when it's time to report your loan use to the SBA. 
Plus, if you got your EIDL before April 3, 2020, any amount you spend on payroll will be refinanced into your PPP loan, if you apply for one. 
You can't combine your EIDL grant advance with the PPP

 
No double dipping. Any grant money you received as part of your EIDL will be subtracted from your PPP loan forgiveness amount. 
How to apply for the EIDL
These are the steps you need to follow to get the EIDL:
Complete the streamlined initial EIDL application through the

SBA website.

Gather all essential documents (listed below) before completing the full application.

The SBA will check your credit rating, then ask for additional documents, which you must provide. A loan officer will contact you through phone, email, or the online portal you used for your initial application.

Once you're approved, you can accept or decline the loan. If you accept, you'll get the first disbursement within five days.

Repayments start 11 months later.
Documents for your EIDL application
After filling out your initial application, you should be ready to provide the SBA with the following:
Your income statement as of January 31, 2020

Gross revenue for twelve months prior to January 31, 2020 (this will be on your annual income statement for 2019)

Cost of goods sold for twelve months prior to January 31, 2020

Information on any other grants you've received as a result of the coronavirus situation

Bank routing information for auto-deposit (a void check)
If you don't have income statements for the twelve months leading up to January 31, 2020, you'll need to go back and do your bookkeeping retroactively. At this point, consider hiring a catch-up bookkeeper.
If you're behind on bookkeeping, we recommend checking out Bench. Their catch-up bookkeeping service gets you a complete package of financial records for each year covered.  
Recordkeeping for EIDL
In order to offer the EIDL and its many benefits, the government needs to make sure it's being used correctly. For that reason, when you receive the loan, you have to abide by certain bookkeeping and recordkeeping requirements.
Your main responsibilities, as outlined in the "Books and Records" section of the EIDL agreement:
Maintaining the most recent five years' worth of "current and proper" financial records, from before you apply for the loan to three years after the loan's maturity, or the date you pay it off—whichever comes first. These records include:

Financial and operating statements

Insurance policies

Tax returns and related filings

Records of earnings or dividends distributed

Records of compensation to owners or shareholders

Allowing the SBA to audit all books and records

Allowing the SBA to inspect or appraise your business assets

Providing financial statements to the SBA within three months of the end of the fiscal year

If requested by the SBA, paying for a review of financial statements by an independent public accountant

Allowing all state, federal, and municipal governments to provide the SBA with relevant documents upon request
How to maintain records for the EIDL
In order to comply with SBA requirements, it's essential you have five years of accurate records. That includes a complete ledger of transactions, a list of accounts, an up to date income statement, and a balance sheet.
If your bookkeeping is spotty, or if there are gaps in your recordkeeping, you could end up in trouble in the event of an SBA audit. 
Before accepting your EIDL, your best bet is to hire a professional bookkeeper. They can guarantee your books are up to date, accurate, and audit-ready. Plus, having a professional handle your bookkeeping takes a major task off your plate—so you can stay focused on keeping your business stable during the coronavirus emergency.
If you use a bookkeeping provider like Bench, they'll continue to track your transactions and give you accurate financial statements. When you know that's taken care of, you can focus less on staying SBA compliant, and more on using your loan to help your business. 
Check our latest products here.
/
by

Photo Booth Sales
https://photoboothint.com/wp-content/uploads/2020/07/sba-edil-loan-updates.jpg
437
512
Photo Booth Sales
https://photoboothint.com/wp-content/uploads/2017/02/logo_header.png
Photo Booth Sales
2020-07-16 17:24:19
2020-07-30 12:51:25
EIDL Updates As Of July 2020