Why The Photo Booth Business Is So Lucrative
Have you Ever Wanted to Quit your Job and Start Your Own Business?
For those of you looking for a good way to start your first business startup.  This article is for you.
Money. Everyone wants it, but few know how to truly make it.  In this article we are going to tell you just how you can quit your job and start your own small business. You may be content with working your normal nine-to-five job, and like your boss telling you that your pay won't be going up this year due to unforeseen cutbacks.  I doubt it though. For those out there who are tired of making ends meet and want the flexibility of working for yourself, we have just the solution for you.
---
A photo booth
Now I know what you might be thinking, and I get it.  Most people may associate photo booths with those you see at the mall—stationary, uninspiring, and unchanging. Despite their appearance, one thing has always remained the same, the same thing which makes what we offer a long-lasting prospect: entertainment. If it's one thing photo booths do well, it's keeping people entertained. People like to get their friends and make a myriad of faces, saving the moments on photos that they can share with friends or cherish for years to come.
It's a golden opportunity just waiting to be utilized. That is why a starting your own photo booth business is such a lucrative opportunity.
What is possible with starting a photo booth business you might ask?
That's a good question.  You can make a lot more money than you might think running a photo booth rental business.  While success doesn't happen overnight. One thing we've seen in the business is that there will always be a demand for pictures. Whether it's prints or the ever-emerging social media options like Facebook and Twitter, we all want to be connected to the people and memories that we remember for years to come. That's why there's no time like the present to capitalize on this business opportunity and bring a service that others will instantly enjoy.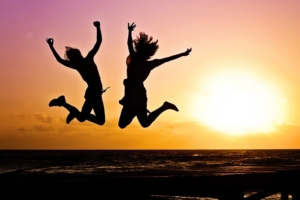 Now more than ever, starting your own photo booth business will mean you won't have to worry any more about long hours at the office or intolerable bosses haggling you for a progress report. You are in control of your time and money. If you decide you want to do this as a hobby or as a full-time thing, the decision is entirely up to you.
Think of how many lost weekends you've had because you couldn't afford to go out to dinner or treat yourself to a new gadget because you're overworked and underpaid. You decide how much you want to charge per event and can do as many or as few events as you'd like. The money and success will come when you put in the effort to achieve it.  That is why Josh Pather started Photo Booth International and has helped hundreds of entrepreneurs quit their jobs and start real businesses.
What is Photo Booth International?
With Photo Booth International, we're providing the tools for success.  We make it easy to start your business with in house financing so you can get started FAST.  With our custom-built setups and years of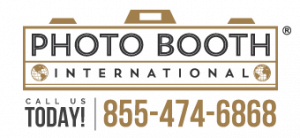 experience in the business, we want others to see what they're missing. Freedom from the daily grind, from long, stress-filled hours. The ability to do the things you want while also creating priceless memories for hundreds of people.  All of this is possible and is how you can start your own photo booth business.
We test and build our booths right here in the USA. Our support team will ensure that you get the help you need to make money in as quick as the first week. No matter which of our booth options you choose, you won't be out there alone. We're here to help.
Start doing something fun on your own terms today. Don't let opportunity pass you by, because there are thousands out there just like yourself waiting to take charge of their lives and possibly your photo booth business. Now, more than ever, it's up to you to decide how much you want to make. 
Want to start your business today?  Call us at 855-747-6868 or apply for our in house financing!