June Summary – Our Favorite Posts, and Stories from the PBI Family

June was a big month for all of us in the PBI family.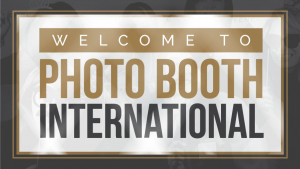 All of us in the PBI Family had a big month.  That includes everyone here at HQ, and throughout the country and world servicing events and making an impact.  It is really a beautiful thing to see so much success going around.  In this update we are going to go over some of our favorite setups from the month of June, as well as a couple of key items we had here in Texas.  This includes mainly our #setupsaturdays but also some significant events that we noticed happened with some of your businesses.
Keep reading to see if your setup made this months list!
Eddy Gee Receives Award for PBI Member of the Year for 2018!
It was our honor to present Eddy Gee with PBI Member of the year award for 2018.  We awarded him at our Summer Kickoff Party.
---
Use the Hashtag #SETUPSATURDAYS On Your Posts!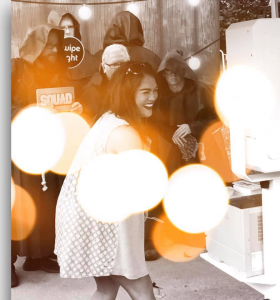 We loved this awesome photo from one of Roben Richmond's event!  This has a lot of great elements of promotional material. Look how happy that guest looks using the photo booth!
---
Jessica Santos continues to crush it!
Jessica Santos has really been showing some skills with her branding.  Look how great this setup looks with Capture Me proudly displayed.  Great Job!  If you are interested in some of Jessica's photo booth secrets, be sure to head over here to an article where she shares some great advice!
---
Mark Culver Sr shared a lot of great moments over the month of June.
---
Dana Miller is always impressing us with her posts.  This month was no exception!
Props can be a major differentiator between photo booth businesses.  Especially when going to bridal expos and even on your website.  Show what makes your company unique, and especially emphasize your strengths.  Sharing your props is a great way to do that.
---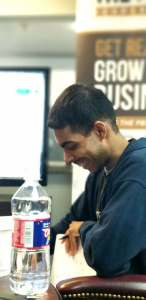 A PBI One Year Anniversary
Our own Alex Biju hit his one year anniversary here at PBI and we definitely want to give him a shout out.  He has been a true blessing to the company, and look forward to you being around here for plenty more years to come.  Thank You Alex for your enthusiasm and passion!
---
Eddy Gee Doing What He Does Best
---
The Mirror 3 is on its way!
#SETUPSATURDAYS
Didn't see your booth?  Chances are you will next month.  Use #SETUPSATURDAYS or #PBIWINS  in your post!