Are Free Events Really Worth It? Josh Pather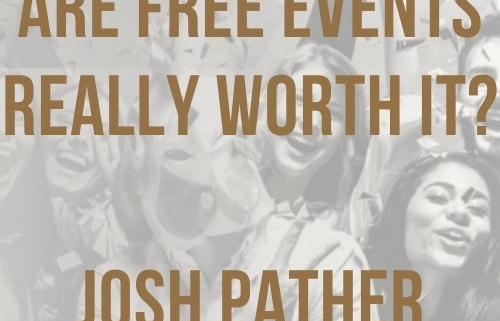 Are free events worth it?  Short answer is YES.  Here is how you can leverage doing free events to equal big dollars.  You can keep reading or watch my YouTube video I made here.
Rather read?  No problem.  Here are the takeaways.  Are free events worth it?
What not to do:
The people who don't benefit from doing free events aren't maximizing their options.  Don't just do your logo.  That isn't going to be enough to really push the needle when it comes to bringing you customers.  You are going to need to step things up a notch to bring in the money in 2020.
What to do:
When you talk to the event coordinator, tell them that you need them to do a blog post, or an article on their website about your company.  It will give you a back-link to your website.  What this does for you is boost your site's SEO.  It will help to build credibility.  That is what Google is looking for.  Because the charity you are doing the event for is likely a high reputation business, it will add some of their reputation to you.  Make sure that the article and link stays on their site even after the event.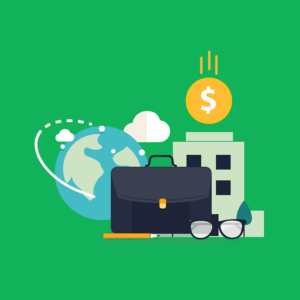 Here is how you can make money.
Think of creative ways to leverage the partnership.  This will be unique from organization to organization.  Do they do holiday parties?  Tell them that you will do this one for free, then ask them if they would be willing to book you in the future for two of their internal events.  I have done that lots of times.  Just because they need one event for free, doesn't mean that they won't pay you for another one in the future.
The nice thing about doing charity events is the people you will network with.  I can not tell you how many customers that I got this way over the years.  People who go to charity events are not cheapskates.  I know that a lot of you  complain to me about people trying to get your photo booth services for cheap.  Those are the wrong types of customers to be attracting.  It is important to get into the same room with people with a decent budget to spend on a photo booth.
It is surprising sometimes, the situations that can come up when you are in the rooms with movers and shakers.  You might run into the type of person who is going to talk about your business all over town.  It happens sometimes when someone falls in love with the quality of your services.
Other guidance I have for you.
What else makes it worth it?  It is also free advertising.  The more places you can get the coordinators to put your logo, the better.  It will get in everyone's minds that are there and when they are ready to do an event, who will they remember?  Bring plenty of business cards.
That is how you can leverage free events.  Are free events worth it?  Definitely.
Are you ready to grow your business?  Check out our financing options here!
Check our latest product here.