10 Ways to Make Money From Home for Teens

Gen Z gets a lot of flack for always being online, but this generation is anything but lazy. These teens and young adults are known for being multitaskers and don't shy away from a challenge.
In fact, a recent survey conducted by Microsoft found that 62% of Gen Zers said they have started—or intend to start—their own business. And if that wasn't enough convincing, nearly half of Gen Z (48%) have multiple side hustles!
If you're looking for good side hustles for teens, we have you covered. Read on to learn more about the best side hustles for teens so you can start making money from the comfort of your home.
10 Good Side Hustles for Teens
While babysitting and dog walking are still some solid ways to earn extra cash, it's easier than ever to run a side hustle from home. Consider some of these popular side hustles if you're in high school.
1. Online Tutoring
Make money online by tutoring your peers! If you've mastered a subject or are passionate about a certain course, you can help other individuals. According to Indeed, online tutoring jobs often require teens to prove their mastery of the subject or course by passing a test and may also require the tutor to be at least 18 years old.
However, it's still a great way to earn money from home on your own schedule.
2. Online Reselling
Do you have a passion for finding the perfect fit? Are you a pro at searching thrift stores for hidden gems? It's super easy to turn your love for thrifting or upcycling into a business.
Sites like Poshmark allow you to create an online shop to resell your items. Keep an eye out for fashionable thrift finds or items that can be polished up and sold online!
3. Arts and Crafts
Another great side hustle that combines passion with work is selling your art. Etsy is an amazing platform for selling your handmade items. People are always looking for unique gifts spanning from artwork and jewelry to crocheted items and more. Market your products online so people can see what you make!
4. Freelance Writing
This side gig is perfect if you love reading, writing, and all things books. MasterClass explains that freelance writers can work across a variety of forms and genres. That means you can sell your short stories to creative writing journals, articles to magazines, or work as a copywriter for a company.
5. Online Surveys
One of the easiest ways to make money from home (at any age) is by taking online surveys. If you can knock out a few surveys in your free time you can make some nice additional income for yourself.
However, this side hustle isn't always as profitable as the others listed. But the pro is you don't need any experience!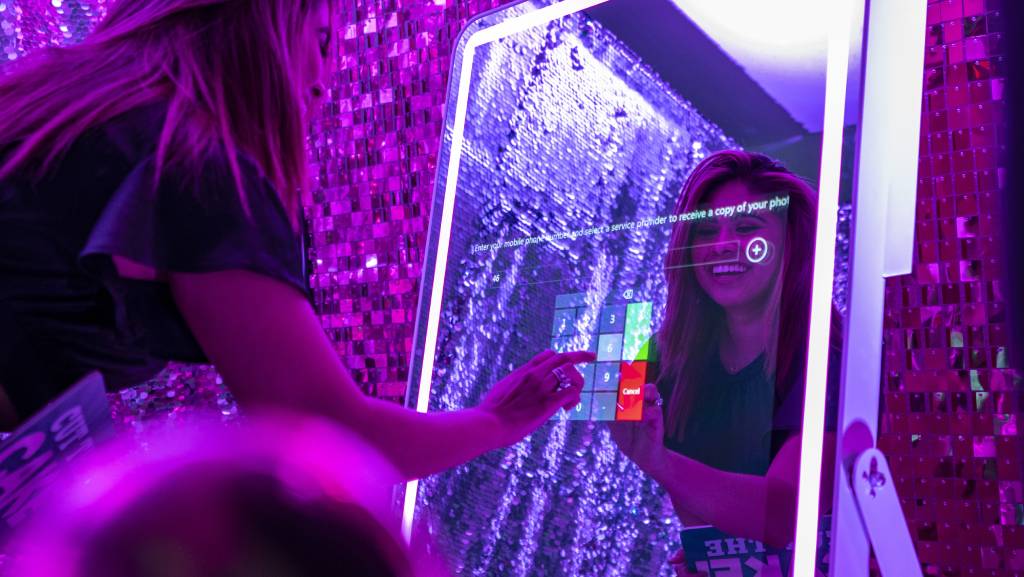 6. Start a YouTube Channel
While social media may feel like an oversaturated market, there's still room to carve your niche. Especially on platforms like YouTube. Share your passions, daily life, or tips and tricks, and start building your platform.
This side gig can take a little while to take off and definitely requires dedication. However, it can be a fun creative outlet that can potentially start making you money while you sleep.
7. Social Media Manager
Gen Z is the most tech-savvy generation yet. Your natural social media skills can be invaluable to many companies and individuals who want to grow their brands. You can manage their social media accounts, capitalize on trends, and help grow their following.
8. Virtual Assistant
If organization is your strong suit, you can make for a great virtual assistant. Some individuals need extra help managing their calendars, making reservations, and more. You can perform these various administrative tasks without ever leaving home.
9. Test Websites
Being chronically online means you can tell a good website from a bad one. In other words, teens have a keen eye for the online user experience. Many companies are looking for feedback on how to make their website better, and you can be the one to provide that.
10. Data Entry
You don't have to be an Excel whiz for this side gig, but it definitely helps! Data entry can span everything from transcribing scripts from meetings to entering numbers into spreadsheets. If you know your way around a computer and can type quickly and accurately, you can get paid to do it from home.
Photo Booth Business: The Ultimate Teenage Side Hustle
While all the above side hustles for teens are good ways to make money at home, there's one side gig that blows them all out of the water. One of the best side hustles of 2023 is starting your own photo booth business, and you don't have to be over 18 years old to take part.
Don't just take our word for it. Learn how Josiah, a 14-year-old high school entrepreneur, decided to start and run their Photo Booth rental business at a young age.
Why Photo Booth Businesses Work For Teens
A photo booth business is one of the best side gigs because there are little to no barriers to entry, minimal upfront costs, and plenty of opportunities to earn extra income in the long run. Let's break down these benefits in more detail:
No barriers to entry: No experience is required to start this side hustle! Photo booths operate pretty independently and customers can easily snap their own pictures.
Minimal upfront costs: There's no need to hire employees, rent an office, purchase and store inventory, or pay a franchise fee. All you need is a high-quality photo booth and a business plan!
Plenty of opportunities: Photo booth rentals are always in demand. You can even rent your booth out for your friend's birthday parties, quinceaneras, graduations, and more.
What are you waiting for? Get started with one of the best side hustles and check out our high-quality photo booths for sale today.