Top 3 DNP Photo Booth Printers : Ultimate Buyer's Guide
The best photos from a booth in the world are not really going to mean much to the people who take them if they can't keep them. One of the most critical components of any event featuring this type of attraction is the photo booth printer. You'll need a photo booth printer that is not only able to generate high-quality prints, but do so accurately and quickly so that the people who use the booth can immediately take a look at what just happened and experience all the joy that a photo booth is meant to provide. 
Our team fully understands the critical nature of the need for a photo booth printer that performs properly. We have been through quite a few makes and models, and we've seen every photo booth printer we've ever used put through repeated rigorous tests. Therefore, our perspective on which photo booth printer may be best for you does not come lightly or without a deep level of understanding.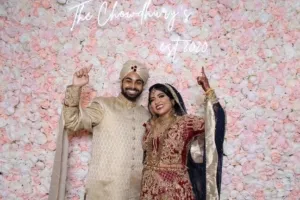 After being in the photo booth business for 8 years, we have concluded the top 3 photo booth printers. There are many photo booth printers out there you can choose from, but we have narrowed it down to DNP 620, DNP DS-RX1, and DNP QW410. All three have their advantages and disadvantages. But the most advantage will be the DNP DS-RX1 that's what we use for all our photo booths at Photo Booth Int.
| | | | |
| --- | --- | --- | --- |
| Specs | DNP DS-RX1 | DNP 620A | DNP QW410  |
| Weight | 30 lb | 26.4 lb | 13 lb |
| Avg Speed | 12.5 sec | 8.3 sec | 19 sec |
| Resolution | 300 x 600dpi | 300 x 600dpi | 300 x 300dpi |
| Price | $489.00 | $759.99 | $469.00 |
| Ink | Dye Sublimation | Dye Sublimation | Dye Sublimation |
| Media Size | 2X6, 4X6 & 4X7 | 2X6, 4X6 & 4X7 | 4×6, 4.5×8 |
As you can see, the DNP DS-RX1 has all the features you want in a photo booth printer. The average speed is great, not too fast not to slow. When you're at your event and printing every second counts believe me. You're not compromising on quality more importantly. Plus, the cost of the printer is much less than any photo booth printer in the market.
To learn more about the DNP RX1
Is Printing Speed Even Relevant? 
In the end, you want a high-speed printer as mentioned above, every minute counts when you're at your event. Those who have started their photo booth business or purchased a printer before you know the guest wants their images fast. You also want your guest to move by fast because you will have a line waiting for them to take their photos. Don't compromise on speed. It's crucial.
Printer Size Matters! 
The DNP RX1 is a little heavier than other photo booth printers, but when you look at the printer as a whole and see the pros and cons, it outweighs the fact that it's heavier than other printers. If you want a printer that is lightweight, I would recommend the DNP 620A. It's The Social Production Fort Worth favorite printer.
Printing Resolution 
When I started my business I cared about two things, only image quality, and printing quality. If you have great backdrops, beautiful clients, awesome props what does it really matter if your image quality is not up to par? I did my research and I found my EOS Rebel T6 Canon was the best in price and image resolution. I will provide you details of the camera below. 
Dye sublimation printers are known to produce excellent images, better than any other inkjet printers. The minimum print resolution on DNP printers are 300dpi. What is DPI? DPI stands for Dots Per Inch which technically means printer dots per inch. Any image with less than 300 DPI will give you a blurry fuzzy look when printing. 
Keep in mind the higher photo resolution prints mean a slower print rate and higher ink consumption. In all honesty, there are very few instances where a 300dpi resolution was not adequate. Your CVS, Walgreens, and Walmart all use DNP printers with a 300dpi resolution. You're in good hands with these printers and won't disappoint.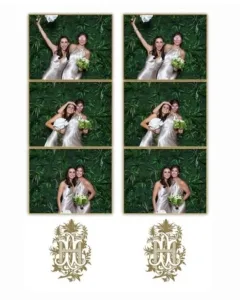 It took me about 4 months to make a decision on a photo booth printer. It's an investment you don't want to make a mistake on. Once I found my printer I was ready to test it in my office and at my first wedding event. Here is a sample copy of the event that day. We always provide our client with original 4×6 copies not only the 2×6 photo strips. This gives the client more leverage to post and share them with their friends and family. 
On a side note, the cameras that we use to capture the photos are high-quality Canon EOS Rebel t6
Photo Booth Printer Prices 
All photo booth prices vary from $300 printers to $900 printers. This decision is based on your preferences and the necessity of your photo booth business. If you're just starting your business always go in the medium price points. Choose wisely when you're choosing your photo booth printer.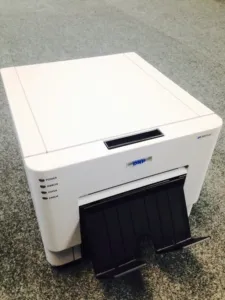 Photo Printer Warranty 
Each photo booth printer comes with a warranty. It depends on the brand of printer you buy typically you will have up to one year of warranty.  I would recommend you buy a protective case when purchasing your printer. Not only it brings you peace of mind.
It helps protect the printer during transportation

Prevents from dust & accidental bumps 

Keeps the printer organized with its cords 

Able to carry the printer freely 
Learn more: DNP Warranty 
It would be savvy to purchase a protective case for your new photo booth printer. It protects the printer during transport and provides protection from dust and accidental bumps while it's being stored. Please, please, please, don't try to save a few dollars by not buying a photo printer case. Avoid the headache and hassle when setting up for your events. 
Comparing DNP Photo Booth Printers 
For a quick comparison to all the printers I mentioned above take a look at this guide and hope it will help you find the right photo booth printer.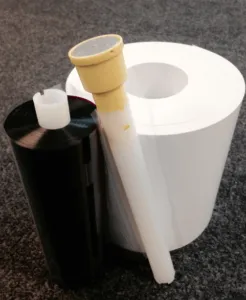 Printer Kits 
There are many websites to buy your photo booth printing paper. One of the places we shop is our local store here in Dallas. Imaging Spectrum 
has all the top-shelf printers you can imagine. They also ship free if you order in bulk. They have overnight shipping which can get to your door immediately in case of any emergency.
There simply is no substitute for a high-quality photo booth printer. Not having one would be like having a camera with a lens that doesn't work well – it'll defeat the entire purpose of the attraction in the first place, and it will leave a bad taste in the mouths of people who take photos but, because of the photo booth printer, are not happy with the results. Don't let that happen to you. Instead, let us help you find the right photo booth printer so that you give your attendees the experience they both expect and deserve.