Taxbot Partnership With Photo Booth International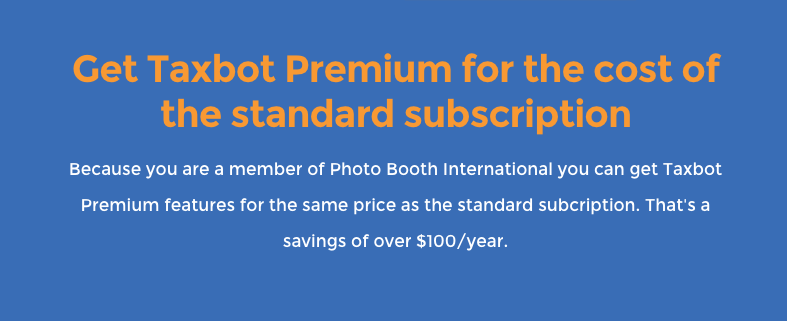 IMPORTANCE OF KEEPING GOOD RECORDS FOR YOU BUSINESS

If you are going to manage a successful business, perfect and well-timed financial information is of importance. Make sure you keep track of your financial documents that contain details of sales, payments, credit purchases, assets and liabilities.
You can keep track of your records manually or computerize the process using record keeping software. A good example of a record keeping software is taxbot.com. Both manual and computerized systems have their advantages and disadvantages. Whether you go manual or automated, ensure the system you choose is user friend and compliments your business. 
Below are some of the details of the reasons why you should keep good business records:
Helps you organize your tax returns
You need to correctly determine what your business has earned each year, so as to know how much in taxes are owed to the government.  If you have no clue about your company's finances, then you are guaranteed to be losing money or even paying too much into taxes.
If your business has employees, you should be aware of the pay rules and regulations associated with payroll taxes. Late payment of PAYE results in heavy, and unwanted penalties. Keeping good book records practices will make you compliant with all the payroll rules.
Keeping track of your company's success or failure history.
Without a clear financial record, it is hard to have a sound financial picture. Good record keeping will help you know whether your company is undergoing losses or is making profits. Your financial statements are a reflection of how well your business is doing. 
Access to the information needed for make decisions.
Estimating the financial consequences should be a part of every business decision you make. Without an accurate financial track record, it may be difficult for you to know the financial impact of a given course of action. All businesses should have a budget for planning. A budget will help keep your business on track by forecasting your cash needs and helping you control expenditures. Furthermore, if you are seeking bank financial support, a banker or potential investor will probably want to view your budget as proof that your business is organized and established. You must have concrete financial information to arrange a meaningful budget. 
A bank will always require your financial statements. That is your income statement, and cash flow budget for the previous years, as well as your estimated statements showing the magnitude of the requested loan. A banker may also want to view your bookkeeping procedures and documents to confirm whether you run your business by the book and in a professional manner.
Click Here To Get Started With Our Taxbot Software Discount. 
Call Us Today To Get Your Photo Booth Business Setup 855-474-6868