Photo Booth International Grand Opening Party

On January 25, 2019, Photo Booth International celebrated the 

Grand

 

Opening

 of its new store location. This business was founded by our very own CEO Josh Pather 6 years ago and it is incredibly overwhelming how much the business has grown to what it is today.
The party was attended by a crowd of people dear to us and we couldn't thank everyone enough for joining us on that very special day.
The night was full of fun sharing good food, music and catching up with our valued customers from different states. And of course, the party would not be complete without our 
CEO Josh Pather sharing his humble story of how he built Photo booth International 6 years ago.
Josh shared how he vividly remembers going to Home Depot with $300 in his pocket to buy wood to build his first booth. He shared that they first used an old school printer that took 2 minutes to print a single photo and they even had to manually cut the pictures by hand and distribute. He also shared that during their first event on December 6, 2012, he DJ using only 2 iPhones as he unfortunately forgot to bring his laptop.
Like any other business owners, he has encountered a lot of challenges throughout the years. Made poor decisions, choices, and uncoordinated plans but he shared this to remind everyone that we all start somewhere. He started Photo Booth International because he wanted to help others avoid the same mistakes. Because he's been there, he knows how the struggles are and can offer guidance through the material we include with every photo booth purchase.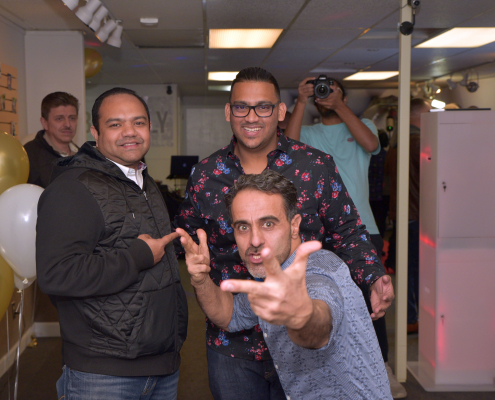 Photo Booth international has really come a long way. And all of the milestones would not become possible without the trust and support of our customers, our #pbifamily. It's a family that keeps on growing every day. We call it family because it's a support system of all of our amazing Photo Booth entrepreneurs helping each other to grow.
We ended our 

grand

 

opening

 that night successfully and from the bottom of our hearts, we want say thank you once again for all who celebrated with us physically and by spirit that night. We hope to be able to continue to grow and scale so that we can reach as many entrepreneurs as possible.
Check Out The Trailer For The Event.