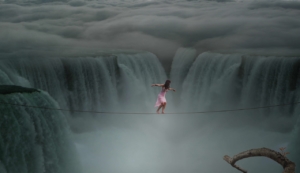 We are at a difficult time for many business owners all over the country.  We see things simply slowing down, or stopping because of this global panic.  For a business owner, this can cause a lot of fear and anxiety. The good news is though that this can actually place you ahead of your competition.  It is the perfect moment to TAKE ACTION. At PBI we are determined to come through this experience stronger than ever before, and we want to see each of you succeed as well.
The only question is, take action on what?  Right now, every business owner is faced with a decision:
     Am I going to allow this to paralyze me in fear?
or
     Am I going to push through this and come out stranger than before?
The fact of the matter is a lot of us have more time right now.  Let's use that time to improve ourselves and our business for when this panic eventually goes away.  Here are 10 things you can do RIGHT NOW to make sure this is a positive experience for you and your business.
P.S. I have a special FREE offer at the end of this email so be sure to read the whole thing!
Don't waste time on things that are not moving your business forward.
Don't binge watch Netflix.  Stop spending all of your time glued to the news.  This is a time to prepare while competitors are busy being paralyzed.  Everything has changed, so why wouldn't you? Set some new goals. You have an opportunity to spend your valuable time in the areas that are still working.  Double down and lean into those even more.  You have to be able to adapt and part of that is the ability to look at what is not working and get rid of it.
How would you like to work with our team to set up a professional, SEO optimized website today?  
Audit your company processes. (We prefer to use evernote.com to house all our processes.)
Take a look at your company process from the first step to the last.  Business is products and marketing. How can you improve your product?  What new services could you be offering? If your product you deliver to customers is solid, then how could you promote it better?  What can be added to take things to the next level? Can things be simplified? What areas are taking too much time, money, or effort?
Learn a new skill. Do you know about Facebook ads or Google Ads? Just one new skill can increase your business revenue.  If you haven't gone through Course yet, now is the time to take action on that.
This is the perfect time to upgrade your skills.  Is your website efficient and professional? Do you have a website?  
Are your social media accounts optimized for success?  Are you using LinkedIn properly?  Learn just one new skill you can apply to your business to take it to the next level.
Have you ever said to yourself, "I'm not tech savvy" or "I'm not good with that"?  Well this is the time to get good at it. You can do anything you put your mind to.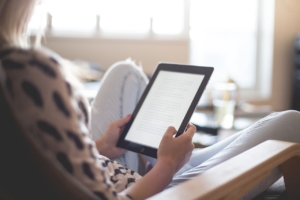 Everyone has weaknesses. There has been no better time to learn anything quickly and efficiently.  YouTube and Udemy.com are just two examples with videos and classes from experts to teach you new skills in simple steps and make you and your business stronger.  Take advantage of it. You will take one huge step forward while others are moving backwards.
Online business registry. Are you listed on all the major business and industry databases?
If you want to be seen, you have to show up.  You have to be everywhere. The more exposure you have, the more business you'll get.  Now more than ever you're going to need mass exposure in all areas. Putting all this in place now will ensure that you are ahead of the rest moving forward.  Social media, industry registries, website, YouTube, etc. Find them all and get on there.
 Optimize your Google My Business account by adding photos and details.
Google processes around 5.8 billion search queries per day!  Everyone uses google which means you have to stand out.  Take a look at what successful companies are doing and model your ads off of their success.  Quality photos and detailed descriptions will be just the first steps. The more you refine and optimize, the more you'll stand out.
Learn how to edit videos. Every single business on earth needs video content. It's time you learned a little bit on how to edit it.
Technology has brought us simple to use, free editing apps and software.  Combine that with a YouTube tutorial video for that app/program and you'll be a pro in no time.  You won't have to spend money on a video editor ever again. A good free video editor we recommend is Shotcut.  You should find mostly all the features you will ever need and you can't beat the price!
Take it to the next level by creating quality company graphics on Canva.com.
Quality logos graphics separate the professional from the amateur.  Everyone wants to do business with a professional. Now's the time to put your ideas into action.  You don't have to be an artist to get artist quality logos, flyers, info-graphics and more.
Learn absolutely everything about your software and master it.
Now you have to start exploring all the capabilities of your software(s).  If something is confusing, get help. Search the internet, contact their support, or ask a professional to get ahead.  You want to become a master at what you do. You'll save time and energy while maximizing your investment in that software.
Write down your health, wealth, love and happiness goals and what steps you need to take to achieve them.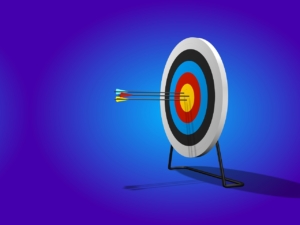 If you don't have goals you're just running on a treadmill going nowhere.  Every morning and night write down your goals. Be detailed and exact. Put a deadline and break it down into numbers you can track.  Don't just write "lose weight." How much weight? Something you can track. The more detailed the better. What motivates you? Drives you?  What are you doing all this for? Know this and create goals to get you there.
Last thing, I have a special free gift for you guys.
I have a special free mentoring program I am offering right now for free for those who are really ready to take things to the next level.
Click Here to get your Free 30 Day Master Mentoring from Josh Pather.
I am truly wishing you all the best,
Your Friend,
Josh Pather
Photo Booth International.
Here you can see your preapproved orders.
Check our latest product here.
https://photoboothint.com/wp-content/uploads/2020/03/How-To-Stay-Productive-During-This-Uncertain-time-main.jpg
500
500
Photo Booth Sales
https://photoboothint.com/wp-content/uploads/2017/02/logo_header.png
Photo Booth Sales
2020-03-28 13:01:34
2021-02-16 14:17:24
How To Get Ahead During Quarantine