The Mirror 2 Photo Booth: What You Should Know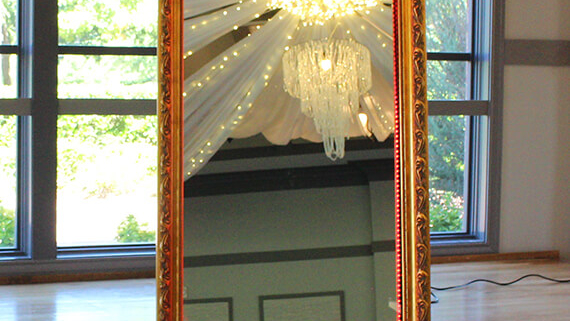 Are you looking for a fun attraction to draw customers to your business or event, be it a party, exhibition, fair, or any corporate or social gathering? The Mirror 2 photo booth is the simplest and most effective way to attract customers, young and old alike, whether you're an entrepreneur, event planner, small business owner, or a photographer. 
No-one passes up a photo opportunity on any occasion or event, be it personal or business. It keeps the mood alive and helps attendees bond as they get together in twos or threes or larger groups – the more the merrier – and click pictures in memorable, silly poses. What's more, it's also a fun way to record precious moments for posterity and make memories last forever. 
But the Photo Booth International's Mirror 2 photo booth is not just any photo booth – it's a novel and fresh concept that goes way beyond the standard photo booth we've grown so accustomed to seeing in public places. Let's just say the Mirror 2 booth is what you get when you multiply the fun factor of the regular photo booth by 100. Simply put, it is the heart of any party or event. But what is it exactly and what makes it so special? Let's find out. 
Photo Booth Design

For starters, it boasts of a full size mirror that stands tall – at an impressive 55 or even 65 inch (upgraded version) height. The shiny, gleaming, BIG mirror is sure to catch attention at any party or event. 
As people are all glammed up at any event, quite understandably, they like to … and deserve to … catch a full-sized reflection of themselves – with the huge mirror photo booth what they get is not just a reflection but a stunning full length shot as the mirror hides the Canon T6, an exceptional quality camera that produces outstanding pictures. The images showcase the perfect light balance, clarity with a fine level of detail, and vivid colors across a wide range of venues and environments, making it perfect for any event.
Special Features
The best part is that the mirror photo booth possesses a touch-mirror surface that allows people to interact with it and explore the wide-ranging features and functionality, all of which are driven by cutting-edge technology and software … behind the scenes. The XL massive touchscreen display and the intuitive software interface lend a fun element that is designed to attract attention, which is the primary objective of a photo booth. In addition, the modern Darkroom Photo Booth software is powered by a beefy Intel i3 processor to further elevate its performance.
Portability and Ease of Use
It's portable and easy to use so you can carry it to different venues with ease and set it up without any difficulties. Plus Photo Booth International provides industry leading training on how to use your new photo booth to make money. In addition, we offer outstanding customer support and services for your business venture at no additional cost.
Is the Mirror 2 Photo Booth Right for Your Event?
The mirror photo booth offers a distinct edge over regular photo booths in that it is strong yet elegant and extremely versatile. Its robust mirrored glass surface is made from an industrial strength tempered glass that eliminates the risk of breakage. At the same time, its gleaming and polished exterior is visually striking. It's designed to provide the look and feel of a magic mirror. 
Its breathtaking aesthetic effect makes it the right fit for any glamorous set-up like weddings, showers, parties, and even corporate shows that demand a sleek and professional theme. Additionally, for any event or business that caters to children, investing in the magic mirror photo booth for sale is a lucrative idea as it adds an element of adventure and is a natural draw for children and teens of any age. 
Are you ready to take your event or business a notch higher? Learn more about Photo Booth International's Mirror 2 photo booth.