OUR GREATEST SUCCESS STORY YET
It's been 7 weeks since April purchased her first photo booth and started her photo booth business she has come back to purchase her second one! She has been crazy busy with so many events already booked. She has been booking festivals, conferences, parties, businesses. She is really involved in her community and makes sure she shows her face at every event. According to April, "The amount of time and effort you put into your business is the amount of success your business will show."
One of the things she loves about her business is it really doesn't feel like you're working. She has done a great job at getting herself out there to market her company. She supports her local town and small businesses any opportunity she gets. When there is an event going on, April is always there promoting her business. She uses her events as an opportunity to talk to guests that could become potential new clients. April's personality brings a lot to the table she is always positive and outgoing during these events. She loves to show people her product and what it has to offer. 
She is not only limiting herself to the common birthday party, she's working with corporate events like dealerships and technology businesses. This allows good marketing for these business and gives them the opportunity to market their business with April's photo booth and people have something they can take with them and share with other people. 
One of the secrets behind April's success is she is always prepared. She has done all her homework with knowing the in's and out's of her photo booth. She knows how to solve an issue when it comes up because she has watch every video, has taken down notes and knows how to solve the issue the moment it happens. The only time she has given us a call is when there isn't a video to look up for that specific issue or if there isn't an article posted online. Other than that she always carries her notebook with her when she comes and visits us where she does her organizing and has all her notes written down.
April is going to host a PIC ENVY launch party in honor of her business on October 20th. She has partnered up with a very famous restaurant in her town where she will be showing what her business has to offer. She is going to have invite only guest where some will include models and actors that she met at the Louisiana Film Festival. Another one of her accomplishments is joining her local Chamber of Commerce. Making relationships with people during events is a big key to get bookings. She does most of her marketing during events, giving out her business card and also she uses social media to promote her business.
According to April, "It's never too late to start a photo booth business it just takes getting out there and showing off your personality is key to showing off your business." Doing something that the community can be involved in is always an exciting thing. April has shown us that you can start your own business and you can succeed in it if you put in the time and effort your will succeed in whatever you set your mind to.
ARE YOU READY TO START YOUR PHOTO BOOTH BUSINESS?
LET US HELP YOU…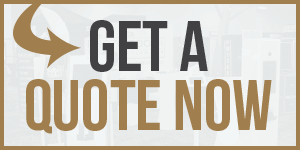 https://photoboothint.com/wp-content/uploads/2017/10/photo-booth-business-success-april-mobley.jpg
3024
4032
Photo Booth Sales
https://photoboothint.com/wp-content/uploads/2017/02/logo_header.png
Photo Booth Sales
2017-10-20 18:42:14
2017-12-11 18:26:46
Confessions of an Entrepreneur 3 w/ April Mobley