Best Side Hustles in 2023

When you want to earn a little extra income to pay off credit card bills or save up for a vacation, a side hustle can be a great idea. But starting a side hustle is easier said than done, especially with so many options out there.
Read on to learn more about some side gigs to consider along with the best side hustles of 2023. You'll be surprised by just how easy it can be to reach your financial goals with the right side gig this year.
What's a Side Hustle?
Essentially, a side hustle is a way to make money outside of your full-time job. According to a recent report, 40% of Americans have a side hustle in 2023. And almost half of people with a side hustle spend less than 10 hours a week on it.
Typically, a side hustle is something flexible enough for you to work when you can. This might mean after your day job or on weekends, but there's no set schedule. In the best cases, it's also something you're passionate about.
Some good side hustle ideas include:
Food delivery driver

Virtual assistant

Affiliate marketer

Dropshipping

Freelancer

Survey junkie (yes, you can get paid to take online surveys!)
Many people also create their own online business as a side gig. All of these side hustles offer a way to increase your earning potential, but they aren't the most consistent or easy to break into. 
4 Best Side Hustles of 2023
The best side hustles of 2023 have low barriers to entry and have the potential to be extremely profitable. Here are a handful of the best and most profitable side hustles anyone can try their hand at.
Content Creation
It seems like everyone is a content creator these days, and for a good reason. Consumers are always on the lookout for content for entertainment, advice, and more. At the same time, businesses are willing to pay for branded content to appeal to consumers.
Being a content creator is a great way to let your creativity shine through on multiple platforms. And we're not just talking about being an influencer. The team at Oberlo explains that blogging can be one of the best side hustle jobs to work from home. It allows you to build a personal brand while owning your own asset.
There are also many ways to monetize your blog, such as adding affiliate links and more. Make your content stand out with high-quality content like pictures, GIFs, and more. Down the road, you may even begin creating sponsored content as your audience grows.
Content creation is one of the best side hustles of 2023 from home.
Event Planning
Do you have a passion for putting on amazing events? Being a party planner is hard work, but it can also be extremely rewarding and profitable as a side business. Gigworker explains that this position is perfect if you consider yourself the life of the party but also have a knack for organization and hitting deadlines.
As a party planner, you can set your own rates and cast a wide net to plan events like:
Birthday parties

Corporate events

Bar and bat mitzvahs

Baby showers

Quinceañeras
Or, you can find your niche and tailor your services to certain events.
You can even make your event planning side hustle stand out by offering additional services, like a photo booth. For instance, the Cloee Ring Light Photo Booth is an incredibly portable ring light photo booth you can bring to events! This can add to the party atmosphere and differentiate your brand.
Sell Virtual Classes
If you have a topic or hobby you're passionate about, monetize it by selling your knowledge and earning a passive income. It's a breeze to create your own course and upload it online!
Creating virtual classes is also a great way to grow your personal brand. Pair your online classes with paid ads and more original content to grow your audience. This is one of the best online side hustles in 2023 since you can do everything from the comfort of your desk.
Photo Booth Business
One of the best side hustles of 2023 is starting your own photo booth business. A photo booth business is one of the best side gigs because there are little to no barriers to entry, minimal upfront costs, and plenty of opportunities to earn passive income in the long run.
Photo booths are, and will remain, a popular entertainment option for events spanning from weddings and birthdays to retail openings and nightclub promotions. Plus, a photo booth can also be a great complement to your existing business like if you're an event planner or wedding photographer.
Overall, a photo booth business will remain one of the best side hustles in 2023 and beyond. With so many unique photo booth options, like the Mobile Photo Booth – one of the most advanced and easily portable photo booths ever built – it's easier than ever to take your business on the go and safely store your equipment at home.
How to Start Your Photo Booth Side Hustle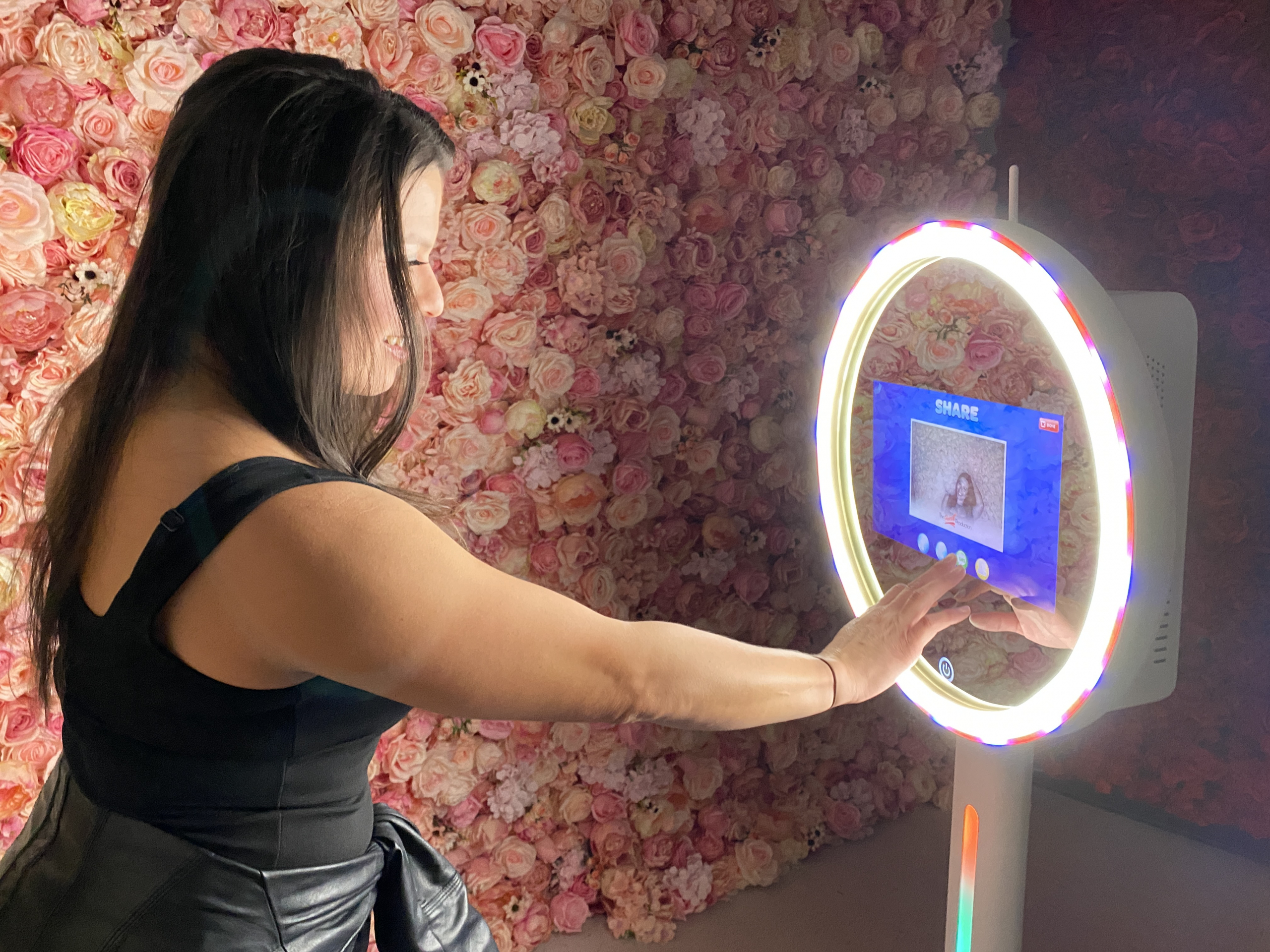 Ready to get started with one of the best side hustles of 2023? Photo Booth International makes it easy to start your own photo booth business and earn a passive income. We walk you through every step of the process, from purchasing the right equipment for your needs and technology knowledge to advertising and preparing for events. 
We're proud to have a variety of unique photo booth options available, including the convenient and transportable iPad Photo Booth. By purchasing your own photo booth business and advertising, people will start to seek out your services to make their next event more memorable and you can start seeing extra income rolling in.
Get in touch with the team at Photo Booth International today to learn more about how to start your own photo booth business this year.